An American-Israeli peace activist fears the brutality and scale of Hamas' attack against the Jewish state means the region will be embroiled in a "long and bloody war" that will kill innocent Israelis and Palestinians alike.
"We have to unite, all of us Israelis, Palestinians, and throughout the world," Julia Chaitin, who lives in Israel, told Fox News. "We have to unite against terrorism. We need to take our lives back, and we cannot let the terrorists dictate our lives." 
WHAT AN ISRAELI PEACE ACTIVIST ON THE FRONT LINES FEARS MOST ABOUT HAMAS. WATCH:
WATCH MORE FOX NEWS DIGITAL ORIGINALS HERE
Israel declared war against Hamas after the terrorist group fired thousands of rockets out of Gaza and invaded the Middle Eastern nation on Oct. 7, killing hundreds of innocent civilians and taking hostages. Israel's retaliatory strikes have killed thousands in Gaza, including civilians, according to Palestinian authorities.
"I think the situation is extremely dangerous," Chaitin said. "What we learned is that we do not know the depth of the hatred."
"I think we're in for a very long and bloody war," she continued. "Is this going to turn into World War III? I don't know. But I know it's far from over now."
'THIS ISN'T ABOUT LAND': AMERICAN IN ISRAEL DEFIANT AGAINST 'BARBARIC' HAMAS, DECLARES SHE'S 'NEVER LEAVING'
Chaitin was born in the U.S. but moved to Israel over 50 years ago. She lives a few miles from the Gaza-Israel border in Kibbutz Re'im. 
The American-Israeli's daughter and granddaughter were visiting when Hamas attacked. They woke up to sirens and spent the day hiding in Chaitin's safe room.
"We kept getting messages from the security on the Kibbutz," Chaitin said. "'Stay in your safe rooms or your safest place. Don't leave the house.'"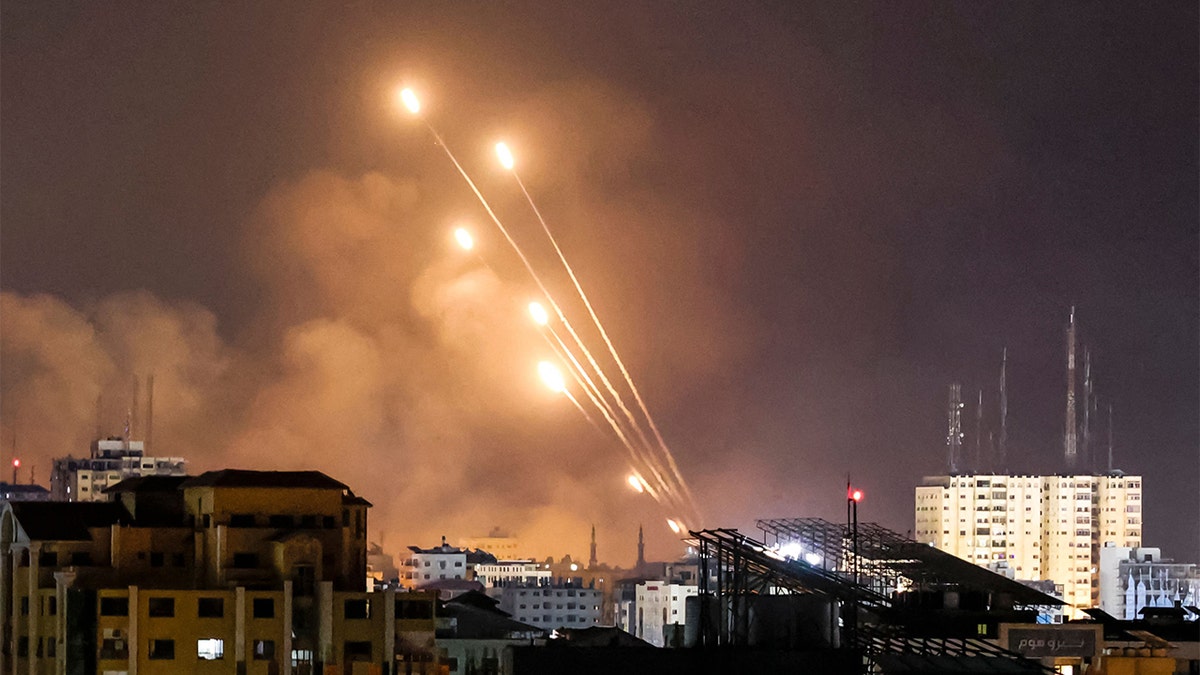 The trio huddled in the safe room and listened as rockets continued to strike. But then Chaitin started hearing gunshots nearby. 
THEY'RE 'CELEBRATING' A 'MASSACRE OF INNOCENT CIVILIANS': JEWISH COLLEGE STUDENTS DENOUNCE ANTI-ISRAEL PROTEST
"All of a sudden, I said, 'wait, that's shooting. It's not rockets,'" Chaitin said. Hamas "had gone very close past our kibbutz. It's a miracle that they didn't come in."
Chaitin, who works for a peace group called The Other Voice, was texting her friends to make sure everyone was safe. But Hamas took some hostage, while others were killed. 
"I hear a lot of vengeance on the Israeli side, and I understand it," she said. "But I hope we do as little damage as possible to innocent citizens."
AMERICAN LIVING IN ISRAEL PLEADS FOR WORLD TO STAND BY ISRAEL, CHOOSE SIDE OF HUMANITY:
At least 4,200 people have been killed since the start of the Israel-Hamas war, including more than 1,400 Israelis and, according to Palestinian authorities over 2,800 in Gaza. Thousands more were wounded on both sides. 
"There are two peoples in this area, and we have to find a way that we can all live because nobody's going anywhere," Chaitin said. "We're not leaving. They're not leaving."
"We have to find a way to live side by side," she continued.
Chaitin said an agreement is needed to secure peace for Israelis and Palestinians alike, but she recognized that negotiating with Hamas — a terrorist group that controls Gaza — wasn't an option.
ISRAEL WILL PREVAIL OVER HAMAS 'SAVAGES': AMERICAN-BORN ISRAEL RESIDENT
'DESPICABLE': STUDENTS CONDEMN HARVARD STUDENT GROUPS' LETTER BLAMING ISRAELIS FOR OWN MASSACRE
"I don't see how [Hamas] could possibly be partners for negotiations because what was committed was out-and-out terrorism," Chaitin said. "There's no other word for it. There's no other word for the slaughter."
Hamas fighters have been accused brutal acts against Israelis, like beheading civilians and raping women. As part of their invasion, Hamas terrorists descended on a music festival, shooting into the crowd point-black and butchering civilians trying to flee at the exits.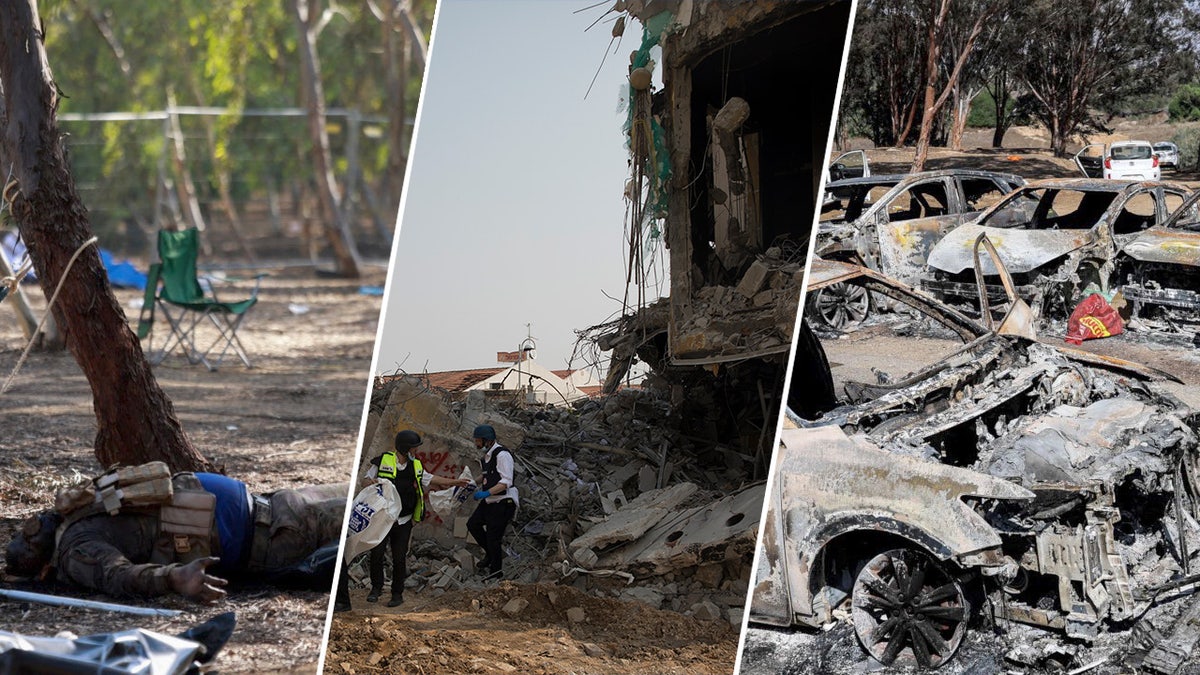 CLICK HERE TO GET THE FOX NEWS APP 
Hamas is also believed to have taken at about 200 hostages, including children and elderly civilians, according to Israel's Defense Forces.
"I hope it ends quickly, but I don't believe it will," Chaitin said. "War is not the answer. War shows that we have failed, and I think that, just as war is human made, so is peace. We can do it. We can change it."