When North Carolina police captured a Tennessee felon in April, they found videos and images on his electronic devices allegedly showing the man raping 52 different women, according to authorities.
A spokesperson for the Western Carolina University (WCU) police told Fox News Digital that officers found Sean Williams, former owner of Glass and Concrete Contracting LLC in Tennessee, parked near campus on property owned by the university in April and did a routine check.
Discovery in North Carolina
The spokesperson described the sight as "unusual." "There was no evidence to suggest he was visiting this area for any particular reason," the spokesperson said, adding that the suspect was "just kind of passed out in the area near a dam and boat ramp."
Police discovered drugs in Williams' vehicle, including 12 ounces of cocaine, 14 ounces of meth, and thousands of dollars of cash and electronics, including two thumb drives, the spokesperson said.
TEXAS MAN ARRESTED AFTER OHIO MOM OF 2 KIDNAPPED, FOUND SHOT DEAD IN TENNESSEE
Investigators obtained a search warrant for the electronics and identified videos and images of 52 different women appearing to be sexually assaulted by Williams, as local outlet WJHL first reported. Additionally, one of the thumb drives allegedly contained more than 5,000 images of child pornography, the spokesperson said.
RACHEL MORIN MURDER: MARYLAND SHERIFF SAYS SUSPECT ON THE LOOSE COULD STRIKE AGAIN
He was transferred from North Carolina to the Washington County Detention Center in Jonesborough, Tennessee, in May.
Federal charges and jail escape
WNCU police also learned that Williams was a fugitive out of Tennessee, took him into custody and contacted law enforcement in the neighboring state. 
Williams had been on the run for two years after U.S. Attorney Kat Dahl filed federal charges against him in April 2021, accusing him of being a felon in possession of ammunition.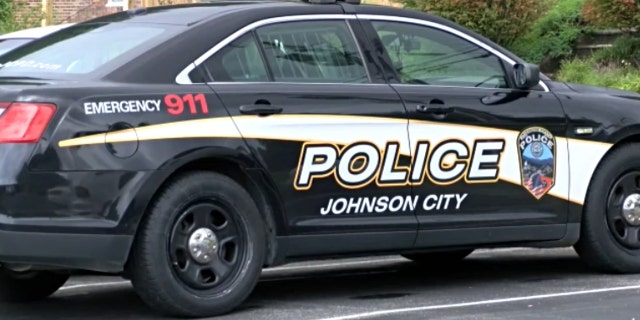 In July, Williams tried to escape the Washington County Detention Center. 
Details of the escape are not included in the federal lawsuit filed against Williams, but later that month, a federal grand jury indicted the suspect on an additional charge for the effort to escape the county jail. 
Tennessee police under fire
Prior to Williams' attempted escape, lawyers representing nine "Jane Does," or sexual assault victims who are remaining anonymous, filed a lawsuit against Johnson City arguing that Williams raped women "for years," and "officers of the Johnson City Police Department (JCPD) let him get away with it."
HOUSTON WOMAN CHARGED WITH KILLING LANDLORD, HIDING BODY, COLLECTING RENT FROM OTHER TENANTS
"From November 2019–2020, JCPD received at least six reports alleging Williams had attempted to drug and/or sexually assault women in his apartment in downtown Johnson City. Instead of arresting Williams, however, JCPD officers treated Williams as though he were, in the words of Detective Toma Sparks, 'untouchable.'"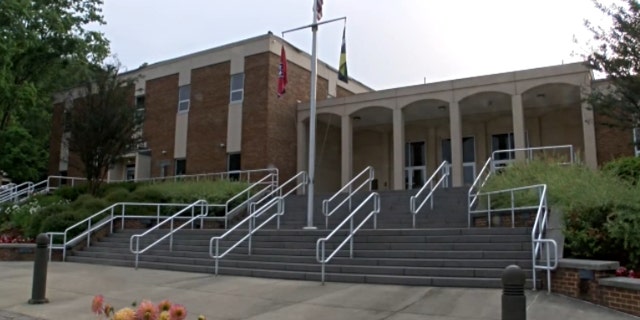 The federal complaint alleges that between 2018 and 2021, Williams, "a known drug dealer and convicted felon," conspired with a man named Alvaro Fernando Diaz-Vargas, who is described as "young and good looking" and an unnamed woman "to recruit local women and bring them directly to Williams' garage and apartment, where he would drug and sexually assault them."
SCORES OF WOMEN, GIRLS IN ETHIOPIA REPORTEDLY SEXUALLY ASSAULTED, POSSIBLY BY MILITARY DESPITE PEACE DEAL
In return, Williams allegedly gave Diaz-Vargas and the woman free housing.
READ THE LAWSUIT:
All the victims mentioned in the lawsuit allegedly became incapacitated after drinking or doing drugs at Williams' apartment or with his accomplices. They also all allege that Williams tried to rape or assault them while they were incapacitated. 
One victim allegedly became incapacitated after having a drink at Williams' apartment, left in her vehicle, and crashed into the concrete base of a lamppost, dying on impact.
CLICK HERE TO GET THE FOX NEWS APP
Two of the victims went to police to report the incidents, and one victim contacted the FBI.
The complaint alleges that police "failed to investigate Williams' crimes against women; knowingly failed to refer charges for prosecution and/or referred charges in a piecemeal and incomplete manner so as to undermine the prosecution; knowingly intimidated and dissuaded Plaintiffs from pursuing criminal charges; and… knowingly made false statements to Plaintiffs in an effort to obstruct and interfere with the criminal investigation."