An Iowa school teacher got out his toolbox and headed for the hardware store after learning that many students didn't have at-home workspaces sufficient to support online learning.
Nate Evans, a 7th Grade literacy teacher from Ankeny, realized that some students had logged into online classes from their kitchen tables or beds because they had no other place.
He quickly realized that some of these "workspaces" weren't providing the type of environment students need to successfully learn online (a dubious notion to begin with).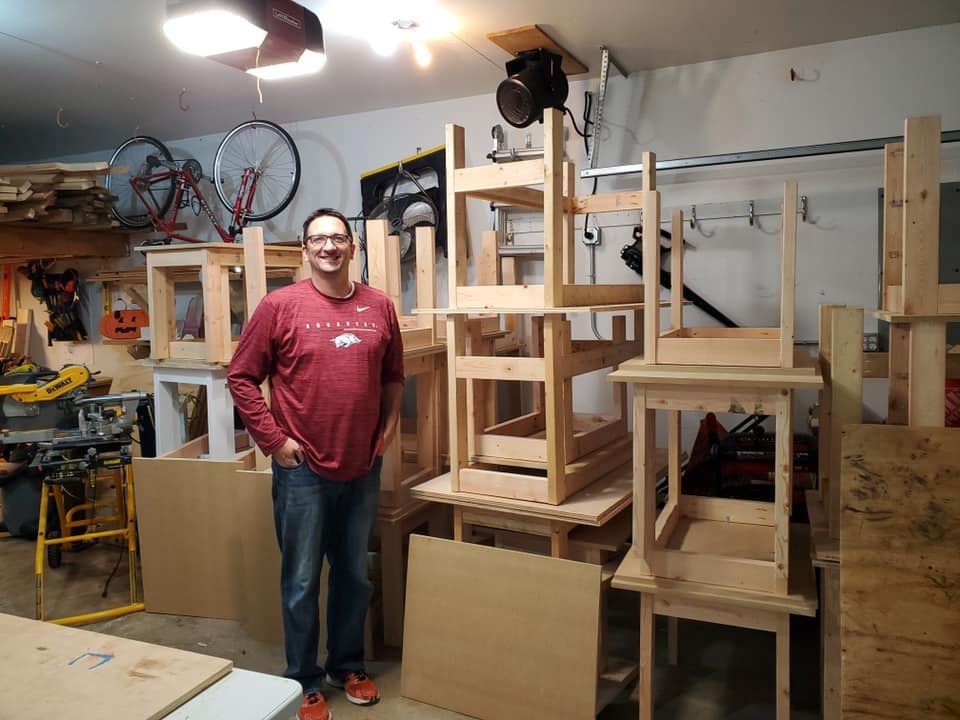 According to Evans, it wasn't just children in need who didn't have sustainable workspaces at home. Families were unprepared for online learning and have done their best to make it work with what they have available.
"It's for kids who have absolutely nothing to kids who have everything they've wanted but don't have this space because it wasn't available," Evans told Good Morning America on Jan. 19. "Somebody had to provide it and I thought, 'Why not me?'"
The first desks he paid from out of his own pocket.
"The very day I made up my mind to do this, I went to the store with about $300 to spend," Evans said in an interview with CBS.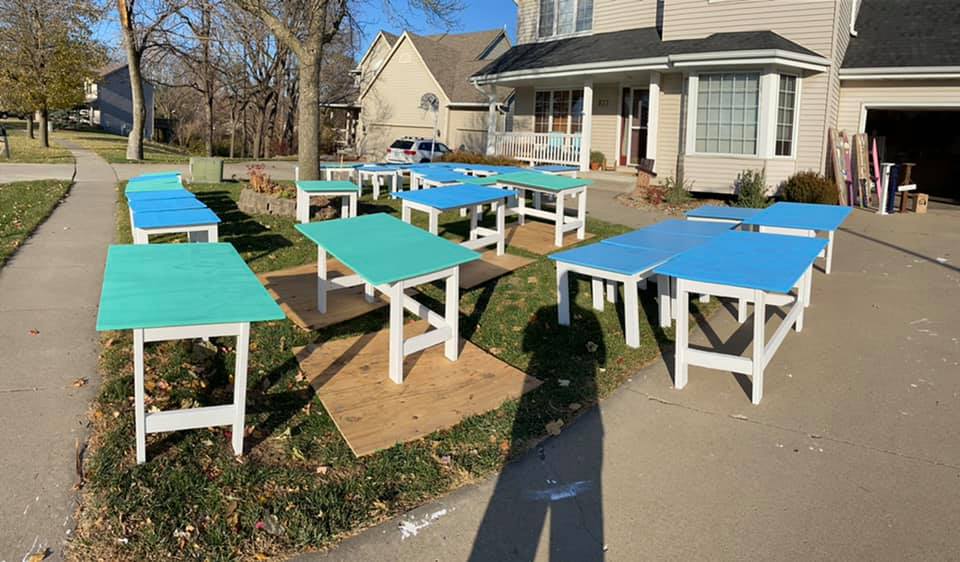 However, after Evans posted about his project on social media, the community started pitching in.
"When I checked my Venmo that day, that's almost exactly what I had collected," he said, referencing the initial $300 he spent on the first desks. "It was just meant to be."
Not only did donations start pouring in, but people also volunteered to help build desks. Evans and more than 50 volunteers worked together to construct roughly 600 desks, making his vision come true.
Now, the project has churned out a grand total of 795 desks, and that's just the beginning.
To help fund his project, Evans founded Woodworking with a Purpose, a core cause under the CORE Foundation, Inc.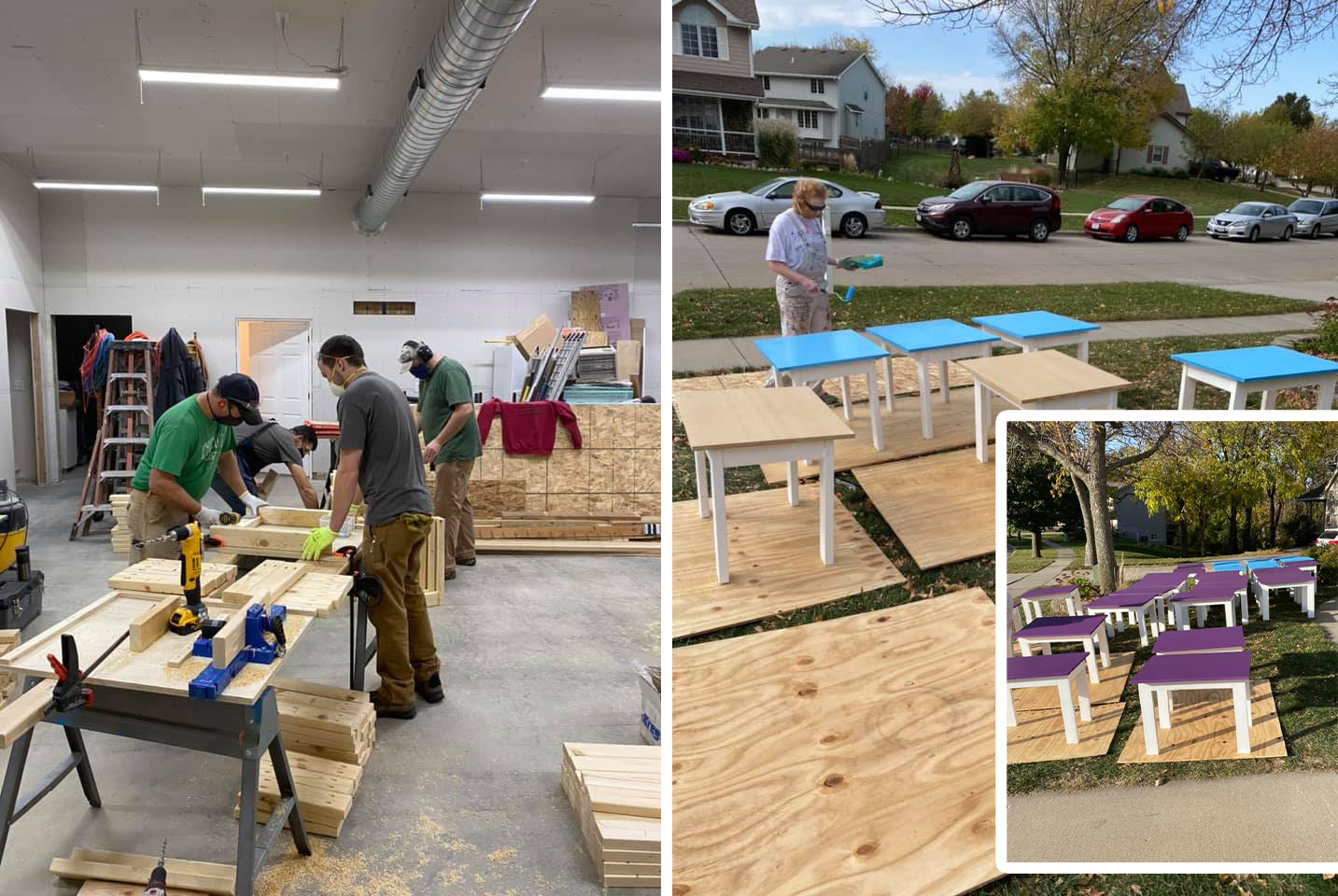 According to Good Morning America, he even built the desks right out of his own garage, eventually turning to a storage unit for additional space. From the storage unit, educators can pick up supplies and distribute them to their students in the area.
"I became a teacher to help kids," Evans pointed out. "That was it. It wasn't for the summer breaks. I volunteer wherever I can. I want to see them learn and grow … in my classroom … I want to see them learn and grow at home too."
Now, Evans hopes to build another 1,000 desks in the coming months.
In fact, his ultimate goal is to make a total of 2,020 desks, denoting the year 2020, by the end of this school year. To attain this goal, they need to raise $30,000 more.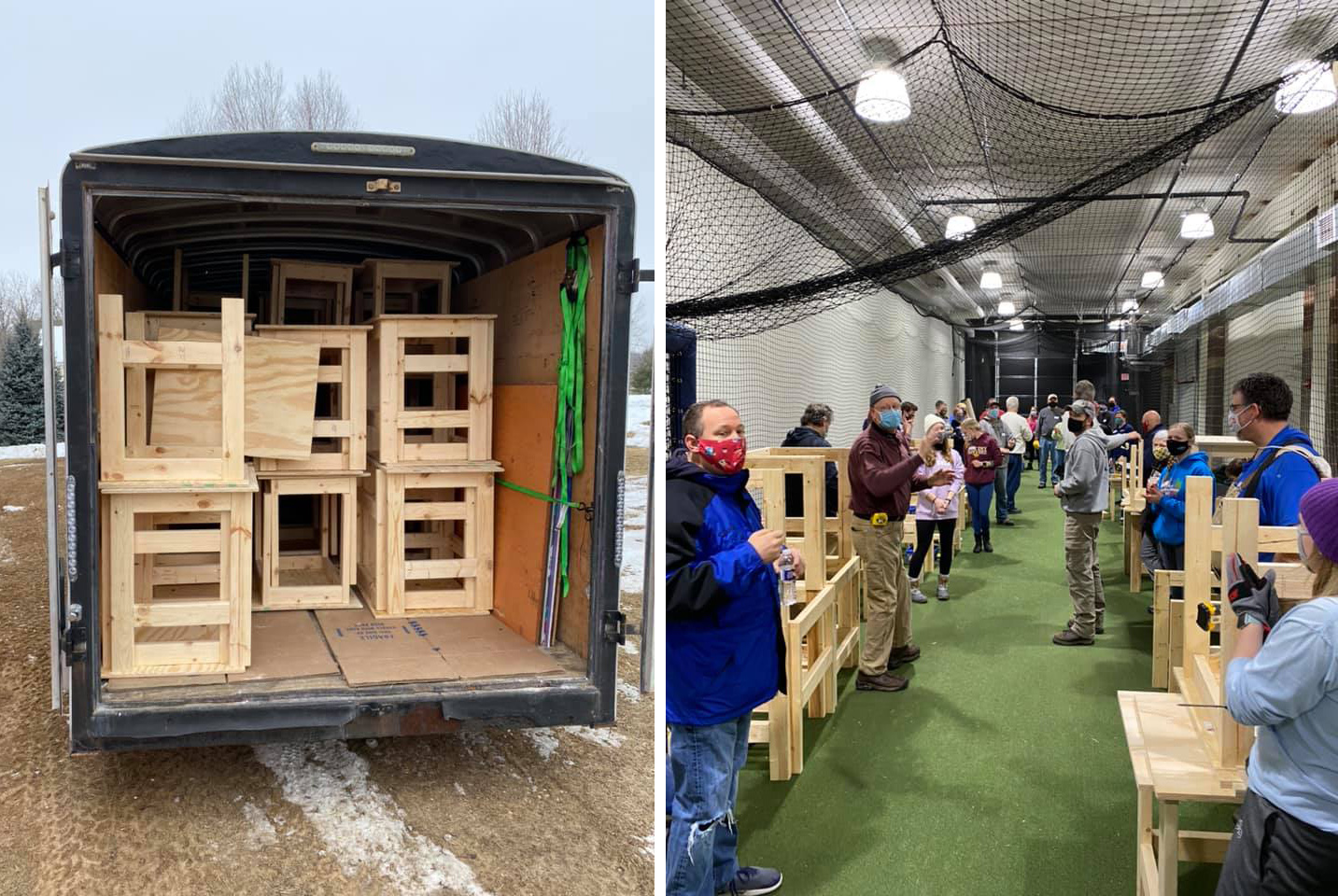 Evans told The Epoch Times that in addition to needing more funds, building enough desks was made even more challenging by a lack of workspace.
"I know we could be helping many more kids," he said, "but working out of my garage in the winter has slowed us down.
"We've been looking and asking around for a space to work out of for the winter months, but we've not had any luck yet. A heated, secure building would allow us to host small build events to make and store more desks faster."
In the future, Evans told CBS that he plans to expand his operations outside of Ankeny.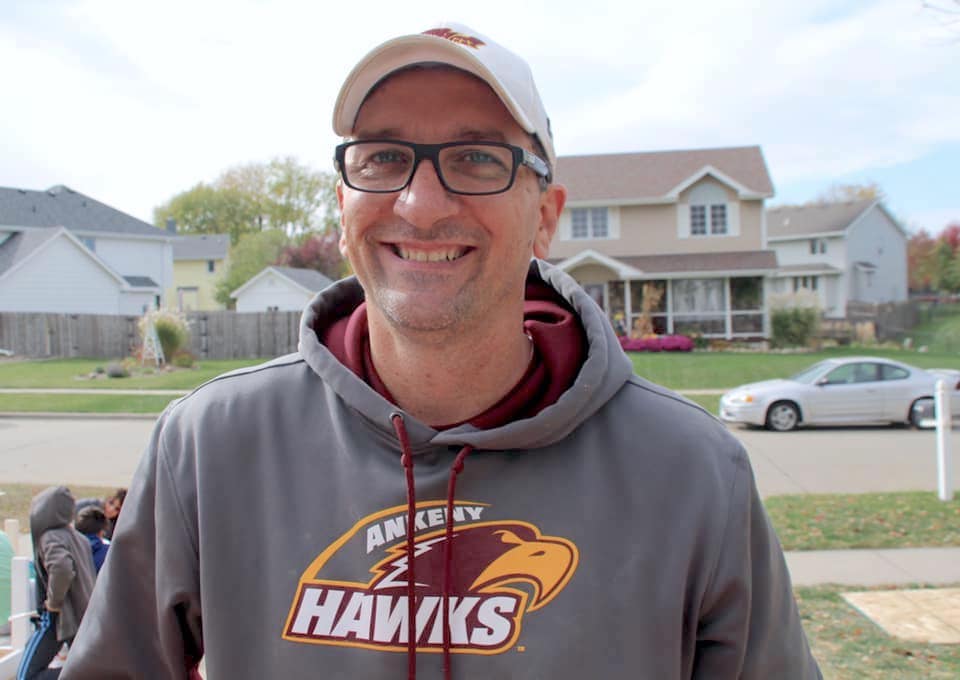 "I knew that if kids here in town needed stuff … there would be kids all over the county that would need it, too," he said, adding that the volunteers are really the ones who have made it all possible.
"I think everybody that has volunteered, every person that has sanded a desk, or painted a board, or built something, or made donations, I think they all just want to see kids know that people care about them," said Evans.
Share your stories with us at emg.inspired@epochtimes.com, and continue to get your daily dose of inspiration by signing up for the Epoch Inspired Newsletter here: https://www.theepochtimes.com/newsletter
Jenni Julander 2021-01-27 07:08:50

Article Source – www.theepochtimes.com