A retired man living in Florida confessed to the cold-case murder of his girlfriend after nearly 50 years, because he felt he "had to come clean," according to federal court documents.
Florida authorities arrested Rodney Mervyn Nichols, an 81-year-old former Montreal resident, in early July after Canadian police tied him to Jewell Langford's 1975 murder through DNA evidence and a confession, according to a memo from the U.S. Attorney's Office for the Southern District of Florida.
"Following a telephone consultation with a legal aid lawyer in Canada, NICHOLS then stated that he had an altercation with LANGFORD that started in his home in Montreal, and that he subsequently dumped her body in the Nation River," the document states.
Nichols allegedly lied to police and changed his story multiple times before he confessed, telling police he felt terrible for what he had done and "had to come clean," according to the U.S. Attorney's Office.
MARYLAND MAN LINKED TO COLD-CASE RAPES FROM OVER 40 YEARS AGO: POLICE
In April 1975, Langford — originally from Jackson, Tennessee — traveled to Montreal, where she moved into a house with Nichols, then 32 years old.
Langford's friend reported her missing to the Montreal Police Service in June that year when nobody had heard from her since April 22, 1975. All of her belongings, including her Cadillac, remained at her home in Montreal. 
On May 3, 1975, authorities discovered a body floating face-down in the Nation River in eastern Ontario.
CALIFORNIA POLICE SOLVE 31-YEAR COLD CASE WITH DNA FOUND UNDER VICTIM'S FINGERNAILS
"The Victim was partially nude, her hands and feet were bound with neckties, a twenty-four-inch piece of black plastic-covered coaxial cable wire was loosely around her neck, and her head was covered by a hand cloth, a towel, and a table cloth, which were knotted tightly around her neck," the memo stated.
A 1975 autopsy report revealed that the victim died of strangulation by the neck, and the coroner also determined that the victim's wrists and ankles had been restrained with neckties prior to her death.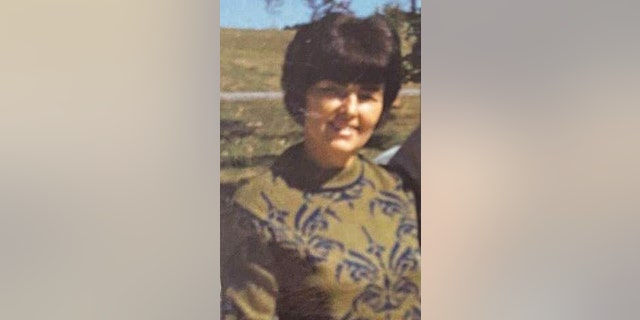 Investigators were unable to identify the woman until 2021. In 2018, Canadian authorities exhumed the victim's body. A year later, the Centre of Forensic Sciences (CFS) matched a new DNA profile from the victim to two individuals in Langford's family tree with help from the DNA Doe Project and the FBI, and police subsequently identified Langford as the victim. 
"This is believed to be the first case in Canada of this nature to identify human remains through Forensic Genealogy," a press release from the Ontario Provincial Police stated.
AMERICAN FUGITIVE WHO FAKED HIS OWN DEATH FACES EXTRADITION FROM UK: JUDGE
Investigators interviewed Nichols on June 7, 1975, when he told them that he came home one night to Langford intoxicated, and they got into an argument. He said she told him of her plans to travel across Canada, and despite his attempts to get her to stay home, when he woke the next morning, she was gone. He further stated that he received a phone call from Langford in early June saying she would return to Montreal for his birthday.
On June 12, 1975, investigators followed up with Nichols, who said he had not heard from Langford since that phone conversation. Police did not initially consider Nichols to be a suspect in her disappearance. 
READ THE COMPLAINT: 
Authorities were able to determine in 2021 that because Langford's body was found in the Nation River in May 1975, Nichols' story about their phone call did not add up. He was living in North-Lake Retirement Home in Hollywood, Florida, at the time.
CLICK HERE TO GET THE FOX NEWS APP
Police interviewed the suspect in 2022. He initially denied any involvement in her death and then changed his story multiple times — saying first that she drowned after their boat capsized on the Nation River and then saying that he tried to drown her himself — before he ultimately admitted to murdering her at his home in Montreal and then dumping her body in the river. 
In addition to the confession, authorities matched a blood sample taken from Langford's clothing in 2011 to Nichols' DNA. He was officially arrested in July.
An extradition hearing for Nichols is scheduled for September.