A hit-and-run reported at Stanford University is being investigated by California Highway Patrol as a possible hate crime. 
The Stanford Department of Public Safety posted an update Saturday announcing the hit-and-run "hate crime investigation." 
"The victim, an Arab Muslim student, describes the driver of the vehicle as a white male in his mid 20s, with short dirty-blond hair and a short beard, wearing a gray shirt and round framed eyeglasses at the time of the incident," the department wrote. "The driver is reported to have made eye contact with the victim, accelerated and struck the victim, and then driven away while shouting 'f*** you and your people' out the lowered window of the vehicle."
The alleged hit-and-run traffic incident was reported just before 2 p.m. Friday at Campus Drive and Ayrshire Farm Lane, near Bowdoin Lane. 
Campus police said at that time, the injuries to the victim are not life-threatening. 
NBC News identified the victim as Abdulwahab Omira, an Arab Muslim student said to have shared a message with the outlet on Sunday from his hospital bed. 
UMASS AMHERST STUDENT ARRESTED FOR ALLEGEDLY HITTING JEWISH STUDENT, SPITTING ON ISRAELI FLAG: 'UNACCEPTABLE'
"As I lay in my hospital bed, grappling with a reality I had never imagined, I reflect on the importance of spreading love, kindness, and compassion in a world that seems to be steadily succumbing to hatred and prejudice. This ordeal has solidified my resolve to advocate for love, understanding, and inclusivity," Omira wrote in a statement to NBC. 
"I implore everyone reading this: let us collectively denounce hatred, bigotry, and violence. Let us take the time to understand one another, to celebrate our diversity, and to stand united against the forces that seek to divide us," he said. "There is immense power in love and understanding, enough to overshadow the darkness of hatred."
He also complained Stanford's "belated response came six hours later" and only after "a multitude of emails and a cry for acknowledgment." 
When reached by Fox News Digital on Monday, a Stanford spokesperson said "campus authorities issued the notice as soon as there was enough available information from CHP to do so."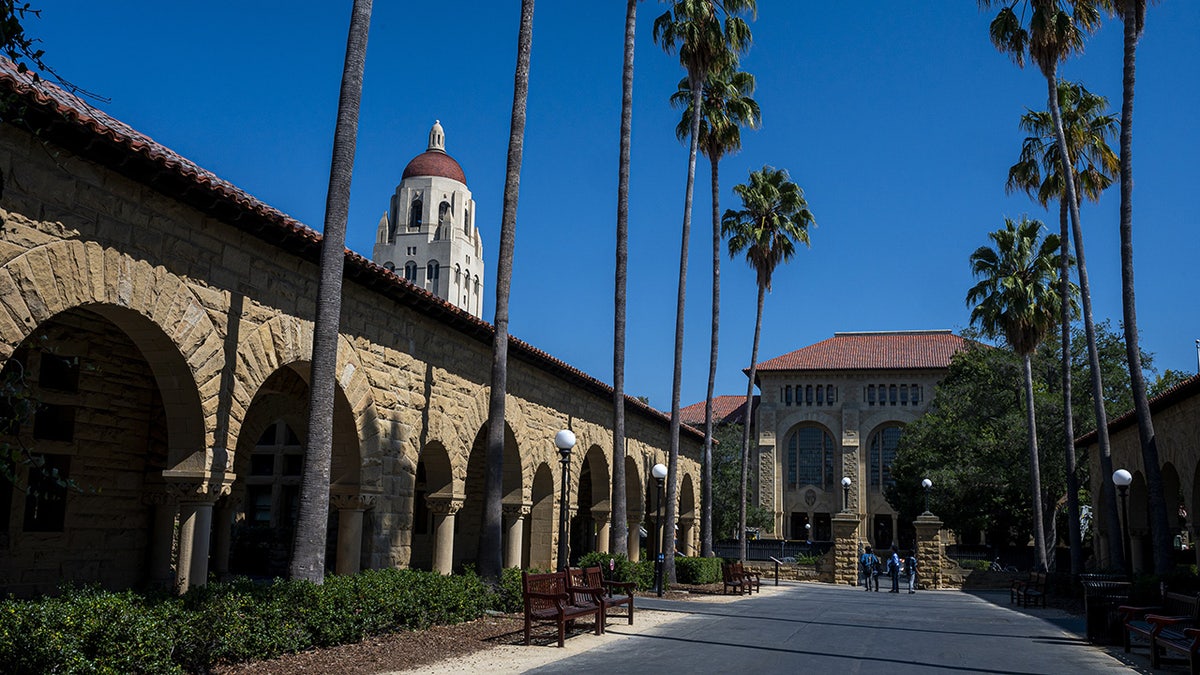 In a message to the university community Friday, Stanford President Richard Saller and Provost Jenny Martinez initially addressed the "AlertSU message sharing news of a hit-and-run incident that was reported on campus this afternoon, in which an Arab Muslim student was injured."
"The student is receiving medical care. The California Highway Patrol is investigating this incident as a potential hate crime," Saller and Martinez wrote. "We are profoundly disturbed to hear this report of potentially hate-based physical violence on our campus. Violence on our campus is unacceptable. Hate-based violence is morally reprehensible, and we condemn it in the strongest terms. We want to express our deep concern for the student who was injured, and for all affected by this incident." 
CORNELL PROFESSOR BLAMES CRITICAL RACE THEORY INDOCTRINATION BEHIND STUDENT SUSPECT'S THREATS
The university spokesperson also told Fox News Digital Monday, "The California Highway Patrol initially responded and was the investigative authority in this matter." 
Reached by Fox News Digital Monday, California Highway Patrol Officer Andrew Barclay said, "Primary investigative responsibility for this incident has been turned over to the Santa Clara County Sheriff's Office." The sheriff's office confirmed to Fox News Digital it is opening a hate crime investigation to look further into the incident.  
"At this time, the Sheriff's Office is actively investigating the incident and will release further information as this case develops," the office said. "Anyone with information is asked to contact the Santa Clara County Sheriff's Office at (408) 808-4500. Alternatively, anyone with information can contact the Sheriff's Office Investigative Services anonymous tip line at (408) 808-4431."
Stanford public safety said the victim described the vehicle involved in the incident as a black Toyota 4Runner, model year 2015 or newer, with an exposed tire mounted to the rear center and a Toyota logo in the center of the wheel. The vehicle is said to have had a white California license plate with the letters M and J, with M possibly being the first letter and J in the middle.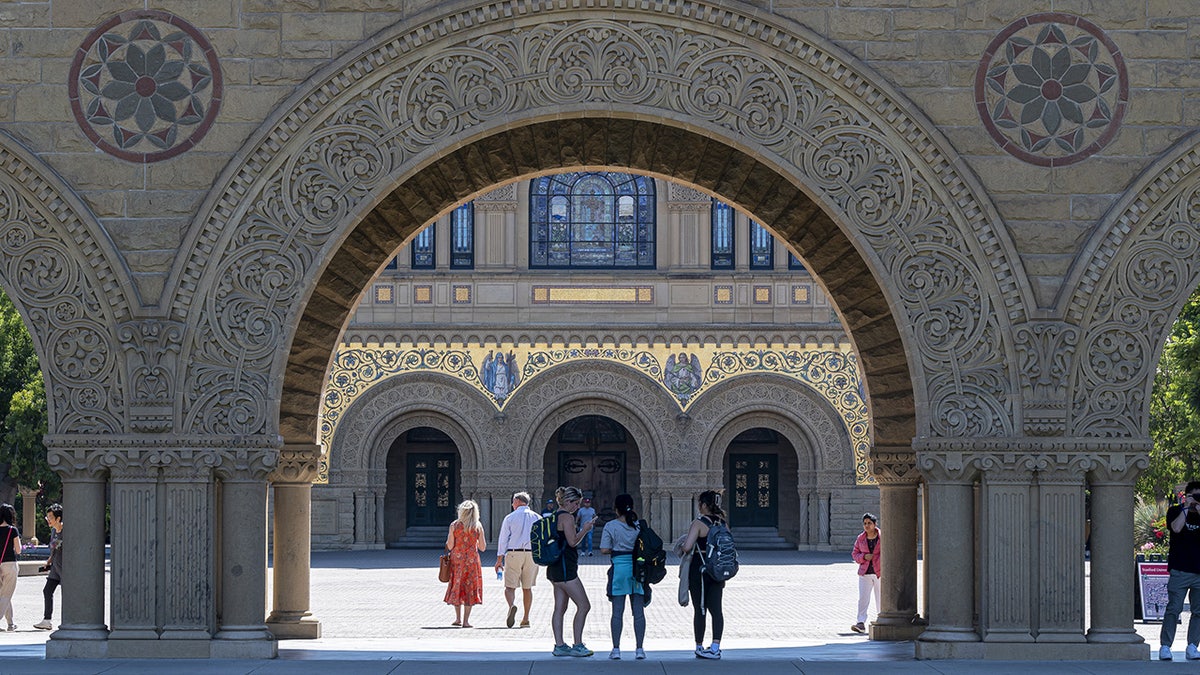 No arrests have been announced as of Monday. 
"The California Highway Patrol is continuing to investigate this incident," the Stanford Department of Public Safety said Saturday. "Any witnesses are encouraged to come forward to share information. Please contact the CHP at 650-779-2700 or the Department of Public Safety at 650-329-2413." 
The alleged incident comes after demonstrations flooded U.S. college campuses in the wake of Hamas' Oct. 7 attack against Israeli civilians and the Jewish state's declaration of war against the militant group in Gaza that followed. Jewish students and groups have reported feeling unsafe after fellow students and even some professors issued statements seemingly justifying the atrocities committed by Hamas against women, babies and the elderly. 
CLICK HERE TO GET THE FOX NEWS APP
The White House has addressed both antisemitism and anti-Muslim sentiment in the aftermath. 
Meanwhile, a University of Massachusetts Amherst student was arrested after allegedly punching a Jewish student and spitting on the Israeli flag the student was holding last week. Additionally, 21-year-old Patrick Dai, a junior at Cornell, has been federally charged in connection with the threats against Jewish students following an investigation by the Joint Terrorism Task Force.