A Massachusetts woman woke up to find an unwelcome gift placed on top of her car when she found a raccoon corpse laying on her car's windshield.
The Tewksbury Police Department said that a resident immediately called police when she found the dead nocturnal animal on her windshield at approximately 4:09 a.m. on Wednesday morning.
Responding officers said that the corpse appeared to have been run over by a vehicle before being picked up by the suspect and placed in a black plastic bag.
MAINE WOMAN BRINGS RACOON TO PETCO FOR UNCONVENTION PET SPA EXPERIENCE
Authorities referred to the homeowner's Ring camera that captured an individual around 12:30 a.m. wearing light blue jeans, and a black watch cap with two strings that hang down on the sides. 
Police say that the suspect was captured trespassing on the woman's property and seen dumping the animal's body on the victim's red car before ditching the scene.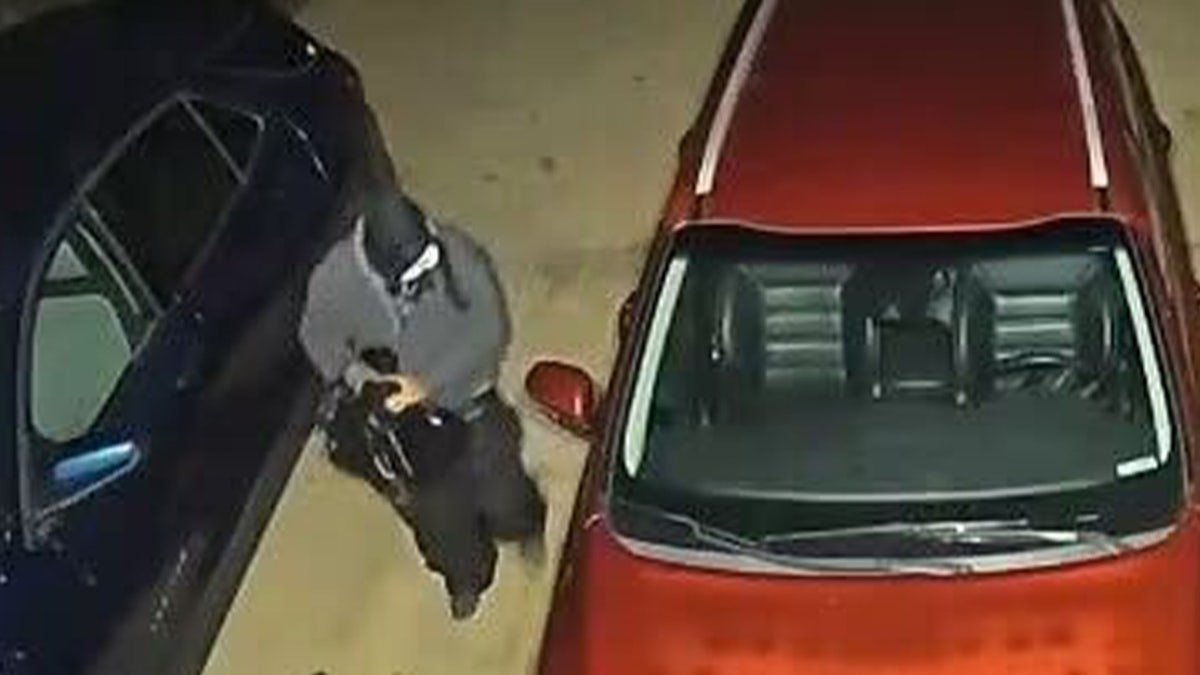 Police said they removed the raccoon from the homeowner's car and properly disposed of it.
CLICK HERE TO GET THE FOX NEWS APP
Tewksbury police said that they are actively investigating the crime, asking anyone with information to call police at 978-640-4385.