WARNING: GRAPHIC CONTENT
A New York teacher allegedly told an undercover Homeland Security Investigations agent posing as a 13-year-old girl that he "prefers" underage girls and said he had sex "with a 10th grader once," according to court documents.
Kostas Fekkas, 34, was a teacher at a Manhattan charter school at the time of his arrest on Sept. 14, and he had worked at several other schools in the Bronx and neighboring suburban Westchester County, New York, federal prosecutors said.
Investigators allegedly found graphic sexual messages and child pornography from a 12-year-old girl hidden on an app made to look like a calculator, which prompted a three-month undercover sting in which he allegedly admitted to being a teacher during a message exchange.
When "Riley," the undercover HSI agent, said, "I'm in 8th (grade)," Fekkas allegedly responded, "Cool. I usually cut off at 9th grade but you're insanely gorgeous," the criminal complaint says.
'PERFECT' DAD KILLED BY SUSPECTED COLD-BLOODED CVS SHOPLIFTER: 'BET HE AIN'T TALKING NO MORE'
"Kostas Fekkas's alleged conduct is despicable," Damian Williams, U.S. Attorney for the Southern District of New York, said in a statement. "As a teacher, Fekkas was entrusted with the care and well-being of children, who he in turn allegedly sought to victimize."
Investigators found the explicit content hidden on an app called "HideU," which allows a user to hide files on a cellphone and is disguised as a functioning calculator, according to the court documents.
DEATH OF POTENTIAL WITNESS IN DOG-COLLAR CAPTIVITY CASE FUELS SERIAL KILLER SPECULATION
Fekkas introduced himself as "C.J. Justice," a 30-year-old man who teaches high school physics on the mobile app Kik, which was registered to the mail address kfekkas@mercy.edu., according to court documents.
Fox News Digital reached out to Mercy for comment on Thursday but hasn't heard back yet.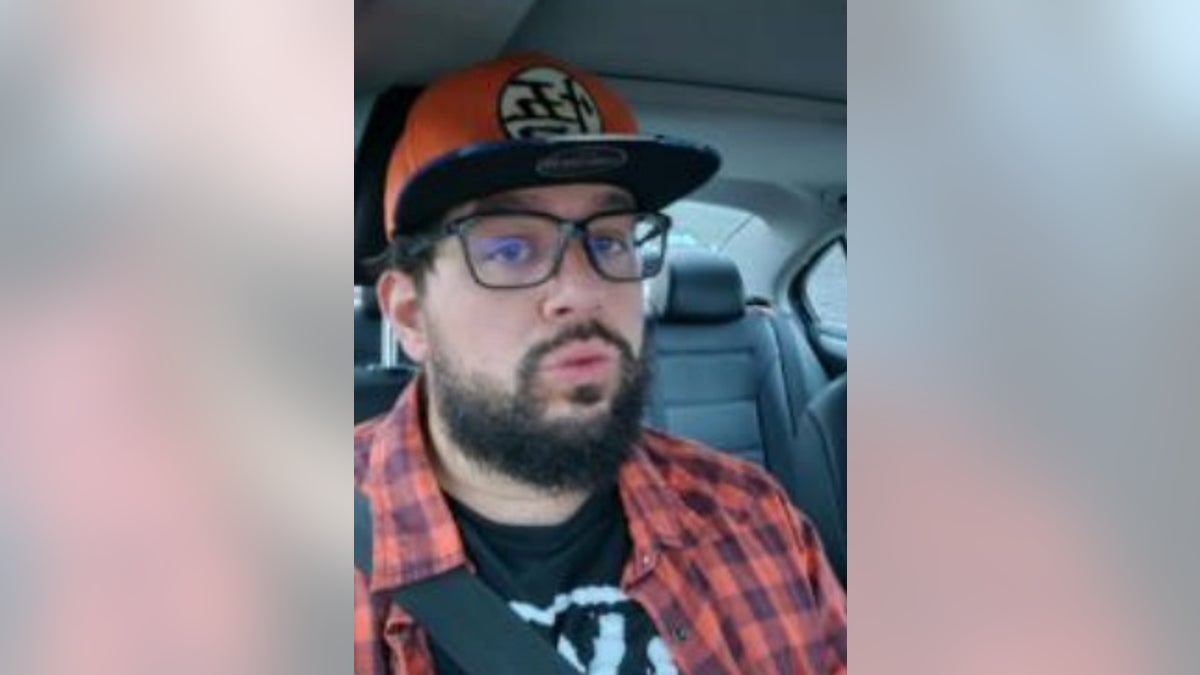 He allegedly sent "Riley" pictures of himself, which were included in court documents, that matched his publicly available image on an unnamed Manhattan high school's website.
An alleged message exchange between "Riley" and Fekkas was included in the criminal complaint. 
He allegedly pushed who he thought was a 13-year-old girl for nude photos. She sent a picture of her face, and he allegedly responded, "Like I'd make out with you all day lolllll (sic)."
KIDNAPPING SURVIVOR REMEMBERS DRAGGING 'COLD, HEAVY CHAIN' FROM CAPTOR'S DUNGEON DURING RESCUE
When "Riley" said she sent a picture of her face the day before, he allegedly told her that he wanted her "to be super comfortable before you show me more of your face and before I get to see your body."
Between Dec. 20 and Dec. 25, 2022, he allegedly sent images of his penis to "Riley" and asked if she would engage in sexual conduct him, according to the criminal complaint, which included exchanges that became more graphic.
What did law enforcement find on "HideU" app?
In March, law enforcement officers executed a search warrant on Fekkas' phone, where they discovered the app, which allegedly included, among other items, a sexually explicit video of a young girl, a photo of the same underage girl with her shirt up and another image of the girl naked from head to her knees, according to federal prosecutors.
Investigators matched the victim's bracelet seen in the explicit images to a Snapchat account username that Fekkas allegedly was talking to, according to the criminal complaint.
Federal law enforcement officers and prosecutors believe there are more victims.
READ THE FULL CRIMINAL COMPLAINT
As it stands now, Fekkas, from Hartsdale, New York, is charged with two counts of possession of child pornography, which carry a mandatory sentence of five to 20 years for each count, if convicted, as well as attempted transfer of obscene material, which carries a max sentence of 10 years.
His lawyer, Rachel Martin, declined to comment when reached by email on Thursday.
Where to send tips
CLICK HERE FOR MORE TRUE CRIME FROM FOX NEWS
HSI is asking anyone who may have been victimized by Fekkas or have more information to call the tip line at 1-866-DHS-2423.
From outside the U.S. and Canada, callers should dial 802-872-6199. Hearing-impaired users can call TTY 802-872-6196.