Karter King was born 14 weeks premature, and his doctors didn't expect him to survive his first week of life. However, after 260 days in the hospital, Karter proved his "miracle baby" status. On May 13, 2020, he was taken off a ventilator and started breathing on his own.
Baby Karter was born on Aug. 27, 2019, at Cook Children's Hospital in Texas. His mother, Alicia Bowlin, informed WFAA that her son weighed just over 1 pound (approx. 454 g) and measured only 10.5 inches (approx. 27 cm) long at birth.
"After 20 days in the hospital on bedrest, on August 27, 2019 (Alicia's birthday) doctors decided that Karter was in too much distress and it was best to perform an emergency c-section at 26 weeks," Alicia and her partner, Anthony King, later explained in an Instagram post.
Since his birth, "extreme preemie" Karter has endured multiple infections and numerous in-patient procedures. In late December, Karter's breathing became labored and doctors performed a tracheostomy to open his airway.
However, in February, things started to look up. Karter, who has three older siblings, graduated from the NICU into the hospital's transitional care unit. On Feb. 25, Alicia posted an update on social media.
"As of today, our Karter bug has officially been outside in the world for as long as he was growing inside," Alicia began. "I look back at the past 26 weeks and feel guilty for making my baby struggle."
"But I'm also so, so proud of everything he has overcome and is still battling," she further added.
According to his mother, Karter had had necrotizing enterocolitis, chronic lung disease, bronchopulmonary dysplasia, pulmonary hypertension, retinopathy of prematurity, numerous blood transfusions, numerous bouts of pneumonia, and a tracheostomy, and remains feeding-tube dependent.
According to the birthing experts at What to Expect, a pregnancy and parent brand that helps parents be aware of what to expect every step of the way, babies born at or before 28 weeks of pregnancy are considered "extremely preterm." Nonetheless, the outlook for extreme preemies has improved in recent years owing to significant advances in the medical field.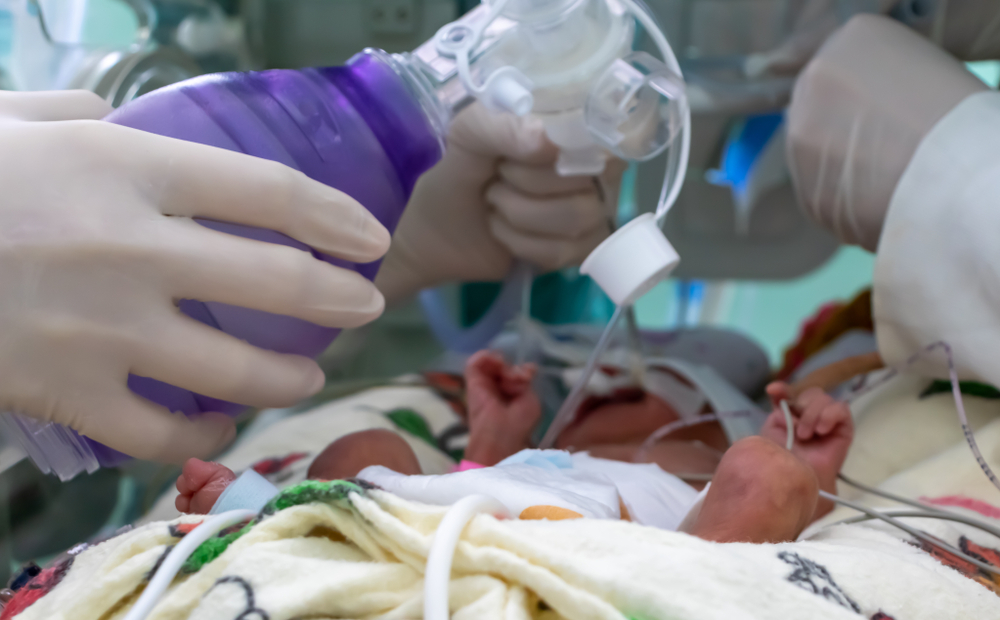 As of 2020, there is consensus in the U.S. medical community that more than 90 percent of babies born at 26 weeks can survive. However, they need help breathing, have underdeveloped reflexes, cannot eat on their own, and are at an increased risk of complications, necessitating protracted hospital stays.
Baby Karter is a success story.
"In the past 26 weeks he has proven every Dr. wrong that told us to turn off machines because he was just 'too sick,'" Alicia wrote on Instagram. "Karter Lamar King is a warrior and we can't wait to see what his future holds!"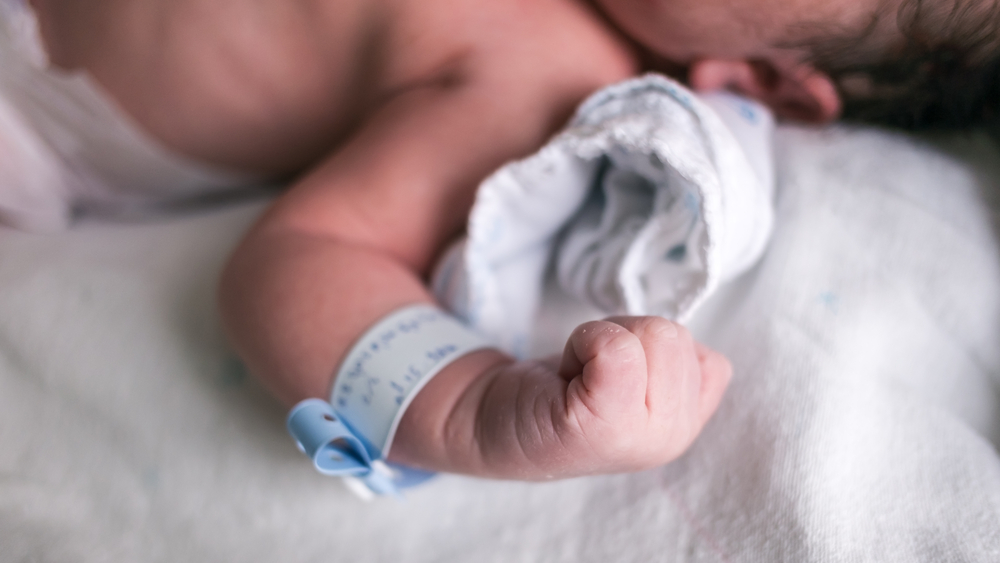 To celebrate their "warrior," Karter's parents started an Instagram page back in January 2020 to share their baby boy's progress toward full health. The family's first post was a throwback to Alicia's realization that she was pregnant with baby Karter.
"On 4/2/19 we found out we were pregnant after trying for 4 years," the mom wrote.
Fast-forward to springtime 2020 and the news is equally joyful. On May 13, otherwise known to Karter's family as "Day 260," Alicia posted, "Karter was taken completely off the ventilator this morning. He is breathing on his own 24/7."
"This mama cried so many happy tears," she continued. "Baby boy is crushing milestones no one thought possible!"
Alicia also confirmed that the family was given a tentative discharge date for 8-month-old Karter, adding, "Things are happening so fast and we're so excited!"
At the time of writing, Alicia, Anthony, and their children are eagerly awaiting baby Karter's imminent discharge from the hospital. Alicia claimed to WFAA that despite his numerous health-related setbacks, her son is "the happiest baby ever."
Watch the video:
<iframe src="https://www.youtube.com/watch?v=o0eCaFnlKzo" style="display:none"></iframe>


Louise Bevan 2020-05-21 16:33:03

Article Source – www.theepochtimes.com