A Wicomico County, Maryland, man was sentenced to 35 years in prison after pleading guilty to sexually abusing a minor earlier this year, even recording one of the acts with a cellphone.
Wicomico County State's Attorney Jamie Dykes' office said 31-year-old Joseph Norman, Jr. of Mardela Springs pleaded guilty on June 6 to sexual abuse of a minor, two counts of third-degree sexual offense, and manufacturing child pornography.
The charges stem from January, when Norman sexually abused a minor under the age of 16, who was under his care and responsibility.
MARYLAND MAN SENTENCED TO LIFE FOR SEXUALLY ABUSING HIS MINOR STEPDAUGHTER
In a press release, the Wicomico County Sheriff's Office said deputies responded to a home in Mardela Springs, Maryland, located on the Delmarva Peninsula, for reports of a rape on Jan. 23, 2023.
Detectives learned in a preliminary investigation that Joseph Norman Jr, 30, allegedly forced a juvenile to have oral sex with him multiple times.
A further investigation into the charges against Norman discovered he photographed the juvenile during one of the sex acts, the sheriff's office said at the time, and on Feb. 6, Norman was indicted by a Wicomico County grand jury on 32 charges.
MARYLAND DAYCARE WORKER CAUGHT ON CAMERA ABUSING 7-YEAR-OLD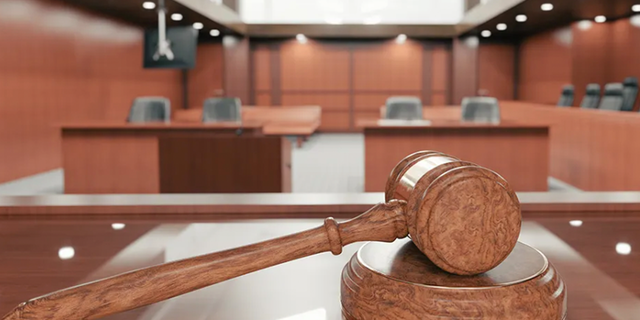 "When a child is abused, offenders exact a devastating toll on the survivor, in both body and mind," Dykes said. "This hurt is worsened when offenders memorialize the abuse. Let the steadfast prosecution of this case and the Court's strong sentence act as our own memorialization that sexual violence against children will never be tolerated in our community and will always be relentlessly investigated and prosecuted."
Norman's sentencing was held pending completion of a pre-sentence investigation and mental health assessment.
He was ultimately sentenced to 35 years of incarceration, followed by five years of supervised probation.
CLICK HERE TO GET THE FOX NEWS APP
If Norman violates his probation, the state's attorney's office said, he could be sentenced to an additional 20 years in prison.
Norman will also be required to register as a sex offender for the rest of his life.