A former U.S. Department of Justice prosecutor whose tenure included January 6 cases has been accused of stabbing a Florida man in a road rage fight on a bridge outside Tampa, Florida.
Florida Highway Patrol troopers arrested Patrick Douglas Scruggs, a 38-year-old attorney, on the Howard Frankland Bridge after he allegedly hacked up a 35-year-old man with a pocket knife, according to authorities.
The incident began when the victim slumped over in his driver's seat and stopped traffic during the morning rush hour Tuesday.
MAN WHO CARRIED NANCY PELOSI'S LECTERN ON JAN. 6 PLEADS GUILTY
A pair of good Samaritans went to check on him, and he woke up, hit the gas and crashed into the car in front of him, according to police.
Then he put his car in reverse and backed into Scruggs.
Eyewitness pictures obtained by FOX 13 Tampa show the lawyer standing outside his car gesturing near the driver's window.
Scruggs is accused of smashing through the window and stabbing him multiple times. Witness Tara Iglinski told the outlet she saw blood covering the victim's arms.
OFF-DUTY COP SHOT IN STREET FIGHT WITH ROAD RAGE SUSPECT CAUGHT ON FRANTIC VIDEO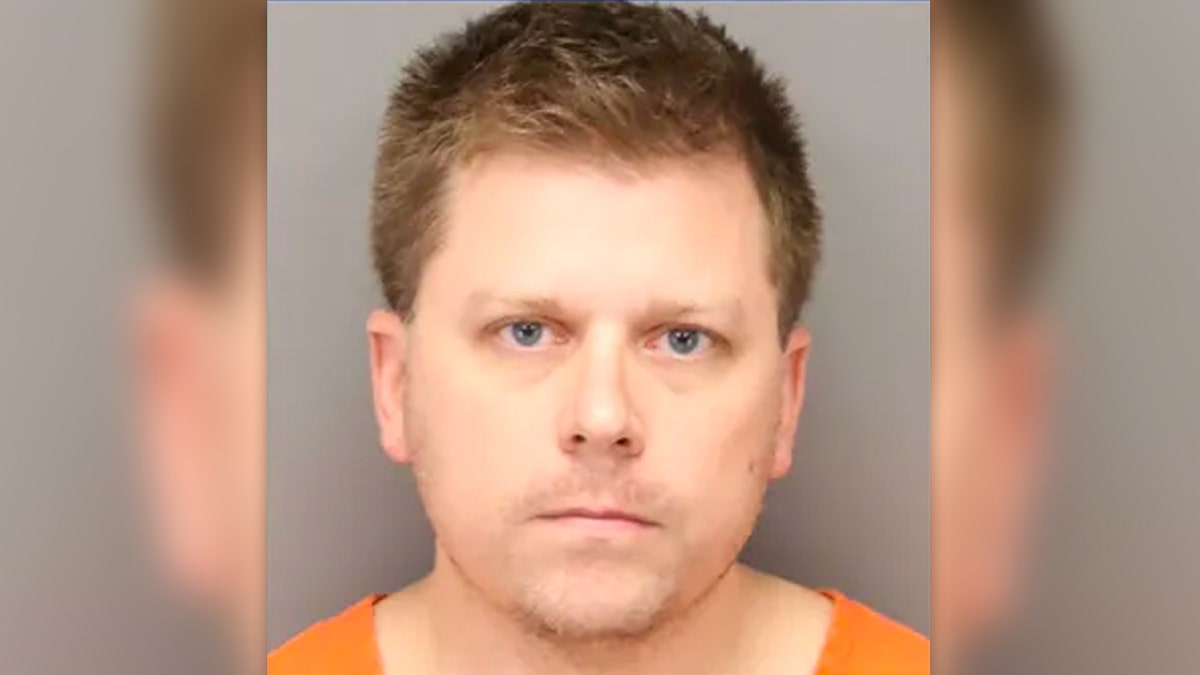 "It doesn't matter who he is," Iglinski said. "What he did was really, really scary. And the way he reacted there was really frightening."
According to police, he turned the knife on the good Samaritans too, and they left without injury.
CLEVELAND THERAPIST EYED IN CAPITOL RIOT GETS FBI VISIT
The victim was taken to a hospital with serious injuries but was expected to survive. Scruggs was taken to the Pinellas County Jail, where he was booked on charges of aggravated battery with a deadly weapon, aggravated assault and armed burglary. 
He was released Tuesday evening on a $65,000 surety bond.
Court records show that Scruggs prosecuted some cases involving the Capitol riot on January 6, irking at least one suspect, who took his complaints to X, the social media platform previously known as Twitter.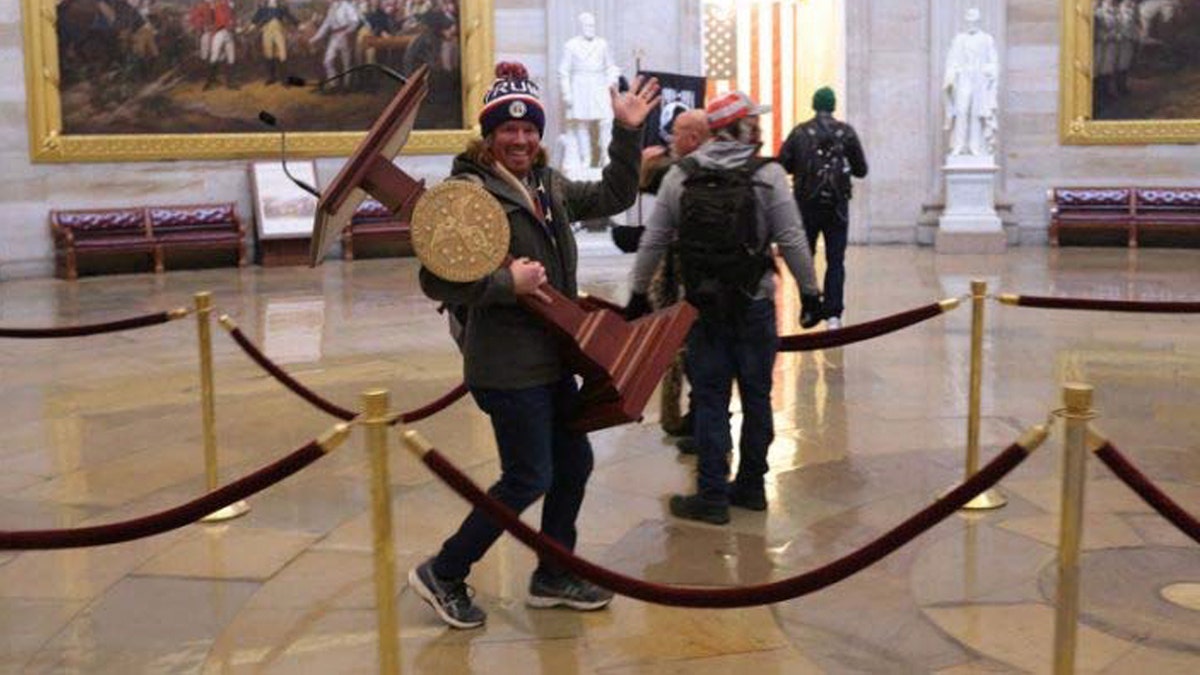 "My crimes were so egregious that he demanded I wear an ankle monitor, be drug tested at random, surrender my passports, be restricted to middle district of Florida, and given a nightly curfew," wrote Adam Johnson, who was photographed carrying then-House Speaker Nancy Pelosi's lectern during the riot. "What restrictions do you think he should get for stabbing a man repeatedly in public?"
Johnson ultimately pleaded guilty to one count of entering or remaining in a restricted building.
"While I was never afforded the luxury of innocence until proven guilty, I refuse to deny him that right," Johnson told Fox News Digital Thursday. "Everyone has the right to defense and counsel, and he will have his opportunity to explain why he was seen holding a weapon over the victim who was covered in blood."
CLICK HERE TO GET THE FOX NEWS APP
Scruggs' lawyer, John Nohlgren, asked that the public keep "an open mind" and noted that suspects are innocent until proven guilty.
"This was a chaotic situation involving multiple crashes caused by only one person on one of our area's busiest bridges," he said. "That person was not Mr. Scruggs. There is much more to this incident than what is being reported, and we are diligently working to bring to light the full facts of what occurred."
He also noted his client's former career as a federal prosecutor.
"He has no prior criminal history and has spent nearly his entire career protecting the people of this country," he said.
Scruggs recently began working for an Atlanta-based private firm, Barnes & Thornburg, which told FOX 13 that he is no longer employed there following his arrest.