In what is believed to be one of the largest single-location seizures of drugs in New England, the FBI arrested three Massachusetts men who were allegedly found in possession of over 220 pounds of suspected controlled substances, including pills pressed into the shape of pink candy hearts.
The U.S. Department of Justice said about 10 million doses of drugs were seized, including eight million doses of fentanyl- and methamphetamine-laced pills and powder.
The drugs have an estimated total street value of $8 million.
TEXAS AMATEUR BOMB MAKER SENTENCED TO 14 YEARS FOR WEAPONS VIOLATIONS, CHILD PORNOGRAPHY POSSESSION
The FBI arrested 25-year-old Emilio Garcia, 33-year-old Sebastien Bejin, and 40-year-old Deiby Felix, all three from Lynn, Massachusetts.
Felix, Garcia and Bejin were charged with possession of controlled substances with intent to distribute, while Garcia and Bejin were also charged with conspiracy to distribute controlled substances and possess controlled substances with distribution intent.
"The only thing more depraved than trafficking deadly fentanyl is trafficking deadly fentanyl designed to look like candy to appeal to teenagers," Attorney General Merrick B. Garland said. "The Justice Department is focused on attacking every link in the global fentanyl trafficking chain, and we will not stop until those responsible for the fentanyl poisoning epidemic are brought to justice.
BORDER PATROL SEIZED ENOUGH FENTANYL TO KILL ENTIRE US POPULATION THIS FISCAL YEAR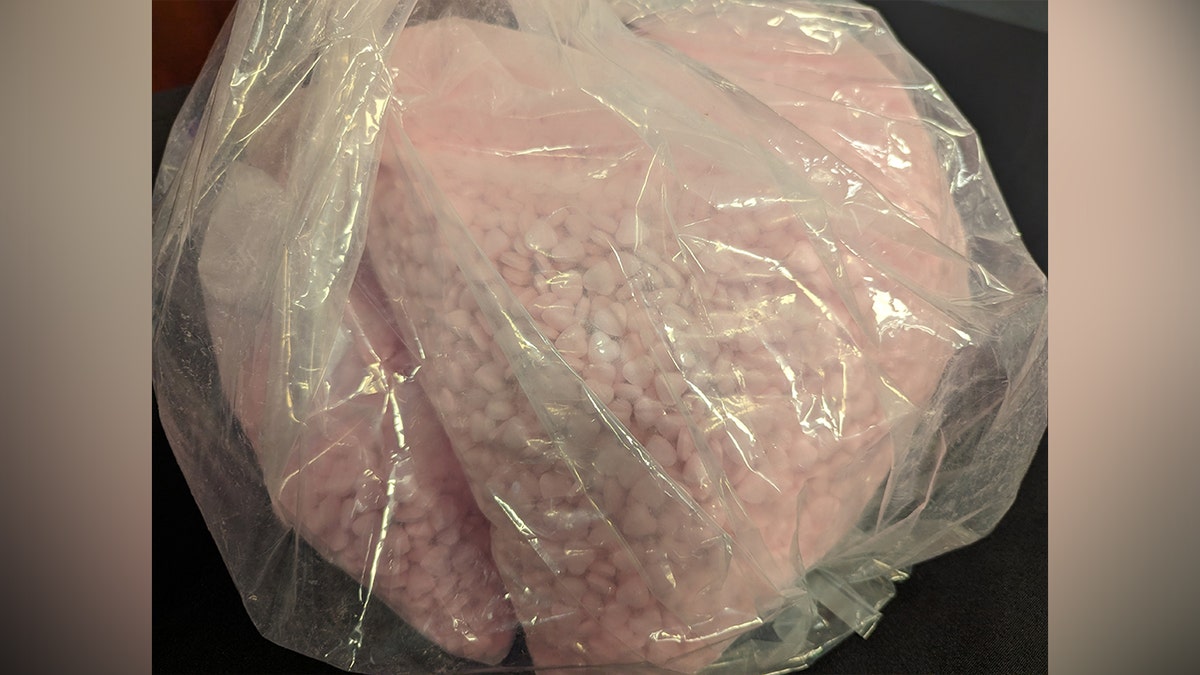 The DOJ said in July 2023, an overdose death in Salem, Massachusetts sparked an investigation that led to a drug trafficking operation run by the three men.
After watching the men for three months, investigators executed search warrants on Nov. 1 at four locations, all in Lynn, as well as arrest warrants for the arrests of Garcia, Bejin and Felix.
During the searches, investigators allegedly discovered what the DOJ said investigators believe is one of the largest single-location seizures of fentanyl in methamphetamine in Massachusetts and the region.
NEARLY 40 LBS OF FENTANYL FOUND BLOCKS AWAY FROM NYC DAY CARE WHERE INFANT DIED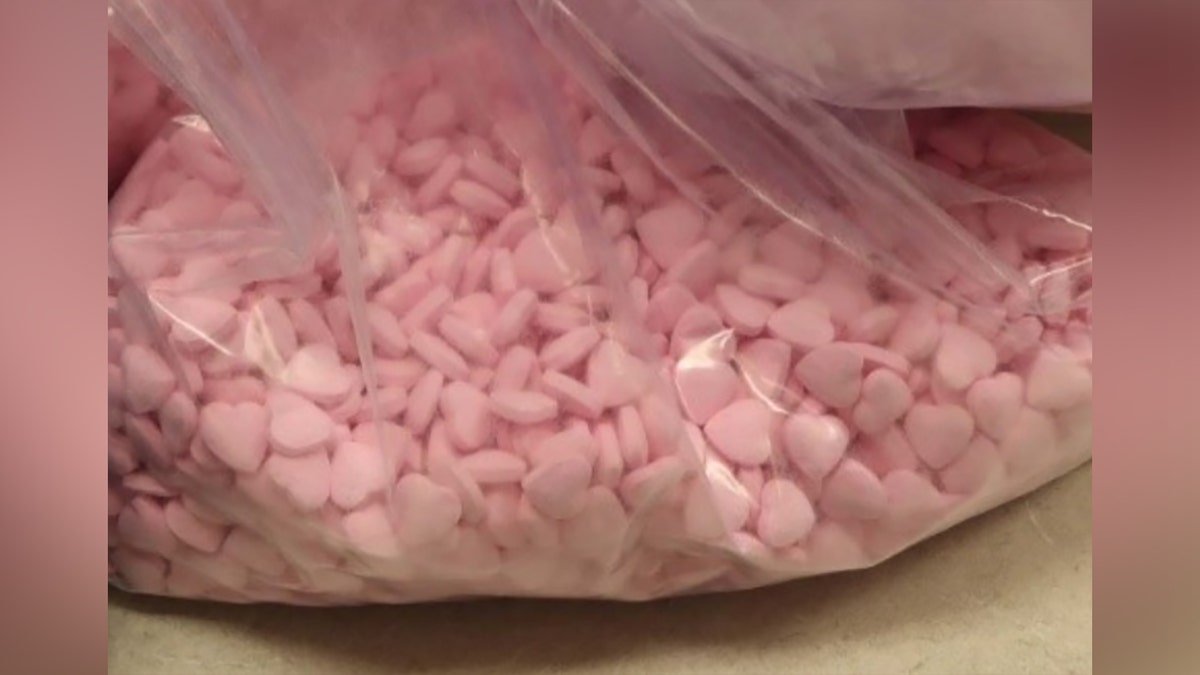 The search allegedly resulted in over 200 pounds of drugs getting seized, including 20 pounds of heart-shaped fentanyl-laced pills pressed to appear like pink Valentine's Day candy.
About 180 pounds of the drugs seized were supposedly found in the basement of a two-family residential home occupied by multiple families and small children.
The DOJ claims the drugs included 22 pounds of methamphetamine and cocaine base; 37 pounds of suspected raw methamphetamine equaling about 3.5 million doses; 61 pounds of, or 280,000, Percocet pills believed to contain fentanyl; 59 pounds of Adderall pills believed to contain methamphetamine; and four pounds of brown rock and powder-like substances that tested positive for methamphetamine, fentanyl and cocaine, equaling about 900,000 doses.
NYC POLICE RELEASE PHOTOS OF DRUGS FOUND STASHED IN DAY CARE WHERE 1-YEAR-OLD DIED FROM FENTANYL EXPOSURE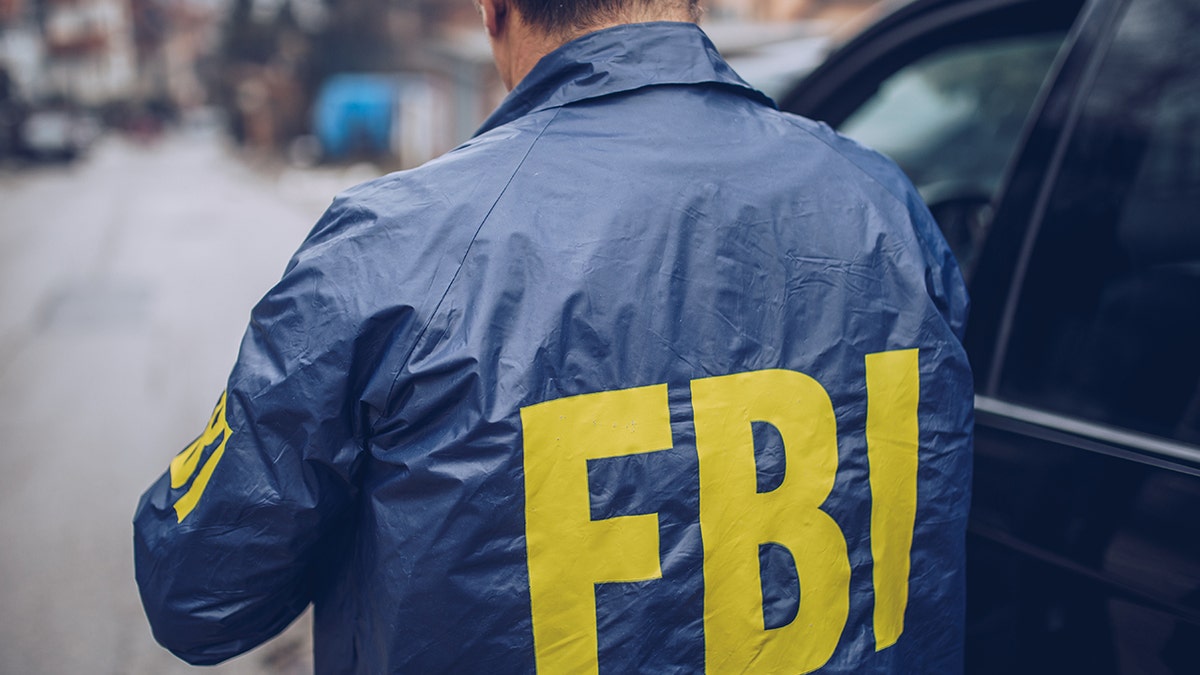 Investigators also claimed to have found additional narcotics and five firearms during the searches.
Investigators learned during the surveillance that Garcia and Bejin would go to one stash location daily and allegedly deliver drugs from the stash location to lower-level dealers.
The DOJ said one of the stash locations was where Felix allegedly lived, and a search of the premises found nearly 7 pounds of pressed pills containing methamphetamine and fentanyl, consistent with the pressed pills found at another stash location.
CLICK HERE TO GET THE FOX NEWS APP 
"This seizure by the FBI's North Shore Gang Task Force saved lives in communities throughout Massachusetts," FBI Director Christopher Wray said. "Not only was this seizure one of the largest in the history of Massachusetts, but some of the pills were created to look like candy, potentially presenting an enormous risk to children.
All three men are expected to appear in U.S. District Court on Nov. 13, 2023.