Paul Pelosi attack suspect David DePape admitted in federal court Tuesday that he struck the former House speaker's husband in the head with a hammer at full force after breaking into the couple's San Francisco home last year. 
DePape, who got emotional and cried on the stand before recounting the Oct. 28, 2022 incident, also revealed he thought Paul was dead after the attack until he learned he was being charged by the state of California for attempted murder. 
The 43-year-old told the court that he wasn't planning to hurt Paul Pelosi, but ended up striking him once on the head after he tried to grab his hammer in the presence of responding police officers. DePape testified that he felt bad about it afterward and said he would apologize to Paul Pelosi if he was there in the courtroom today. 
DePape faces life in prison if he is convicted on charges of attempted kidnapping of a federal official and assault on the immediate family member of a federal official with intent to retaliate against the official for the performance of their duties, to which he has pleaded not guilty. 
PAUL PELOSI TESTIFIES IN TRIAL OF MAN ACCUSED OF BRUTALLY ATTACKING HIM WITH HAMMER INSIDE HOME 
Paul Pelosi testified himself Monday in DePape's trial, saying, "The door opened and a very large man came in with a hammer in one hand and some [zip] ties in the other and he said, 'Where's Nancy?' as I think that woke me up.
"It was a tremendous shock to recognize that somebody had broken into the house and looking at him and looking at the hammer and the ties, I recognized that I was in serious danger, so I tried to stay as calm as possible," the 83-year-old said.  
Pelosi, who said he didn't set the home's security alarm before going to bed, was left with a fractured skull and serious injuries to his right arm and hands.  
Federal prosecutors say DePape smashed his shoulder going through a glass panel on a door in the back of the Pelosis' Pacific Heights mansion and confronted a sleeping Paul Pelosi, who was wearing boxer shorts and a pajama top. 
NANCY PELOSI SERVED SUBPOENA RELATED TO CALIFORNIA CRIMINAL CASE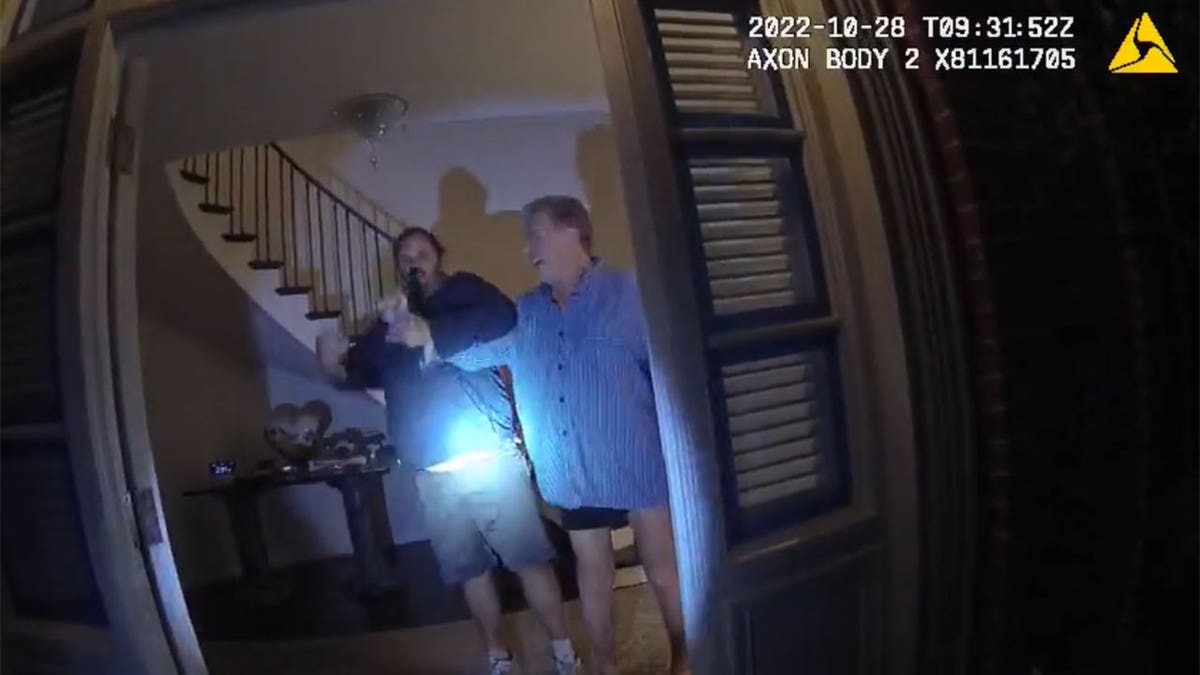 Paul Pelosi called 911, and two police officers showed up and witnessed DePape strike him in the head with a hammer, knocking him unconscious, authorities said. 
In his testimony Tuesday, DePape says he didn't hit Paul Pelosi because of anything his wife had done and wanted to speak to her about corruption in Washington, D.C., whom he said Paul appeared remorseful about.
DePape said he had a list of targets he wanted to pursue, which included California Democratic Rep. Adam Schiff, Tom Hanks, former U.S. Attorney General William Barr, Hunter Biden, California Gov. Gavin Newsom and an individual referred to in court as Target 1, whom DePape claimed was a published "pedo-activist" who advocates for cross-generational encounters between adults and children.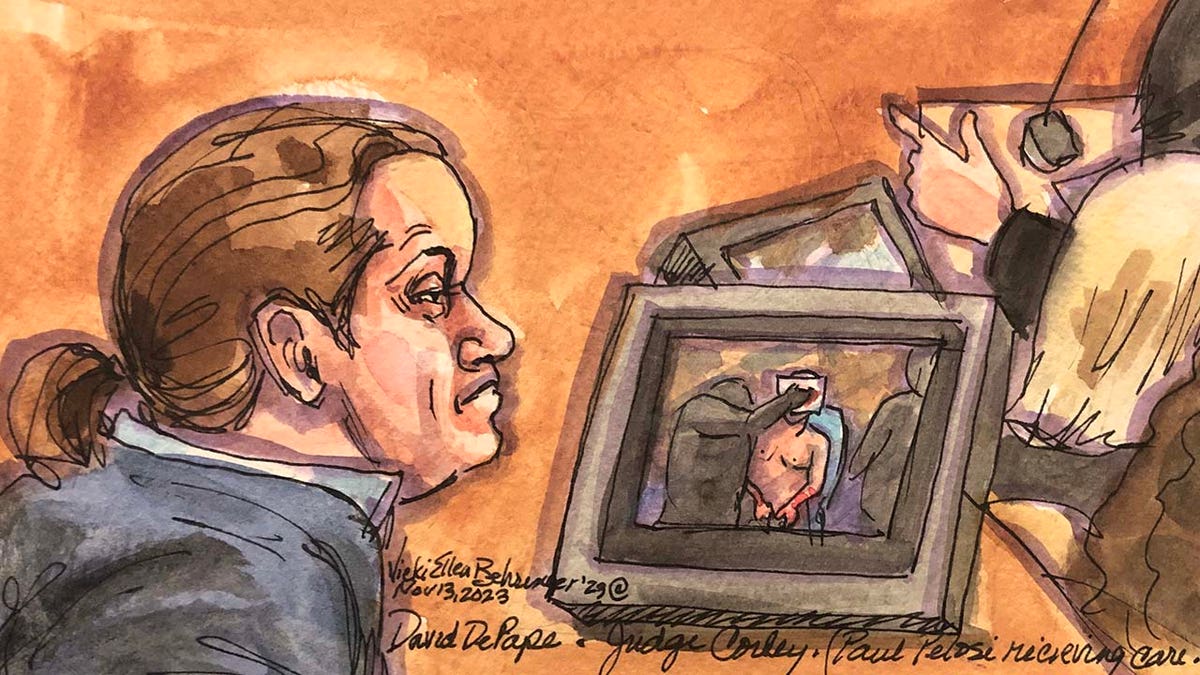 DePape said he considered going to Target 1's house first, but it was hard to gain entry, so he went to the Pelosi house instead. 
CLICK HERE TO GET THE FOX NEWS APP 
DePape also testified that he knew it was a possibility that he would commit violence against Nancy Pelosi when he broke into the home. 
Fox News' Louis Casiano and The Associated Press contributed to this report.