The Dallas Independent School District in Texas is adopting a program aimed at safe sex practices among teens in partnership with a sex education group that refers students to resources advocating for instruction on gender identity and gender transitions, Fox News Digital can confirm.
The school district adopted an after-school program called "Positive Prevention Plus," which is run by the North Texas Alliance to Reduce Unintended Pregnancy in Teens (NTARUPT).
Dallas ISD spokesperson Robyn Harris said in a statement to The Dallas Express that the curriculum "addresses the importance of healthy and rational choices relating to interpersonal relationships and sexual behaviors." Dallas ISD did not respond to an inquiry from Fox News Digital in time for publication.
Healthy Futures of Texas (HFT) confirmed to Fox News Digital that NTARUPT merged into HFT last year as NTARUPT was working with Dallas ISD schools to adopt the "Positive Prevention Plus" program. Now, HFT is working with Dallas ISD to "offer an adaption of the Positive Prevention Plus curriculum, with edits made to the original curriculum for Texas audiences," HFT spokesperson Joanna Gamez told Fox News Digital.
CALIFORNIA BILL'S PASSAGE REQUIRES FOSTE PARENTS TO 'DEMONSTRATE' SUPPORT OF A CHILD'S LGBTQ EXPRESSION
The school board adopted the curriculum last year and the agreement between the district and HFT was executed in the spring semester of this year. HFT is working with principals to initiate implementation of the program.
Gamez said the curriculum focuses on teen pregnancy prevention, healthy relationships and prevention of abuse and sex trafficking.
"The after-school offering came in response to high rates of teen pregnancy in the Dallas area," Gamez said. "The Dallas County teen birth rate is 26% higher than the Texas rate and 84% higher than the US rate, with a baby born to a teen mom in Dallas County once every four hours."
The program is voluntary and offered to 9th grade students, with parents having the option not to enroll their children into the program.
"This is an opt-in after-school curriculum that requires written parental consent to participate," Gamez said. "Parents can choose to have their 9th grader participate in certain lessons but not others. Parents will have ample opportunity to review the curriculum prior to deciding whether or not to enroll their teens."
Gamez said HFT believes parents and guardians "play an essential role in ensuring their children stay safe and healthy. We offer several programs and curricula to support parents and guardians in talking with their teens about topics like healthy relationships."
HFT declined to provide Fox News Digital with a copy of the curriculum.
Earlier this month, the district asked The Dallas Express for roughly $9,000 to fulfill a public records request for communications dating back to last year that included gender identity terms and the names of education groups such as HFT and NTARUPT.
HFT's website includes a "data + resources for youth" page promoting Resource Center, a group that facilitates the use of hormones for transgender people and offers other gender transition-related services, including therapy and social networks.
"Based at the Nelson-Tebedo Sexual Health Clinic on Cedar Springs, Resource Center's gender-affirming services include assessments, HRT, mental health counseling, clearance letters, social networks and group gatherings," Resource Center's webpage reads. "Get in touch with a gender-affirming care specialist today to start putting together your tailor-made plan."
CONCERNED NEW JERSEY PARENTS APPLAUD 'POWERFUL' POLITICAL CARTOON TAKING AIM AT GOV. MURPHY'S SCHOOL AGENDA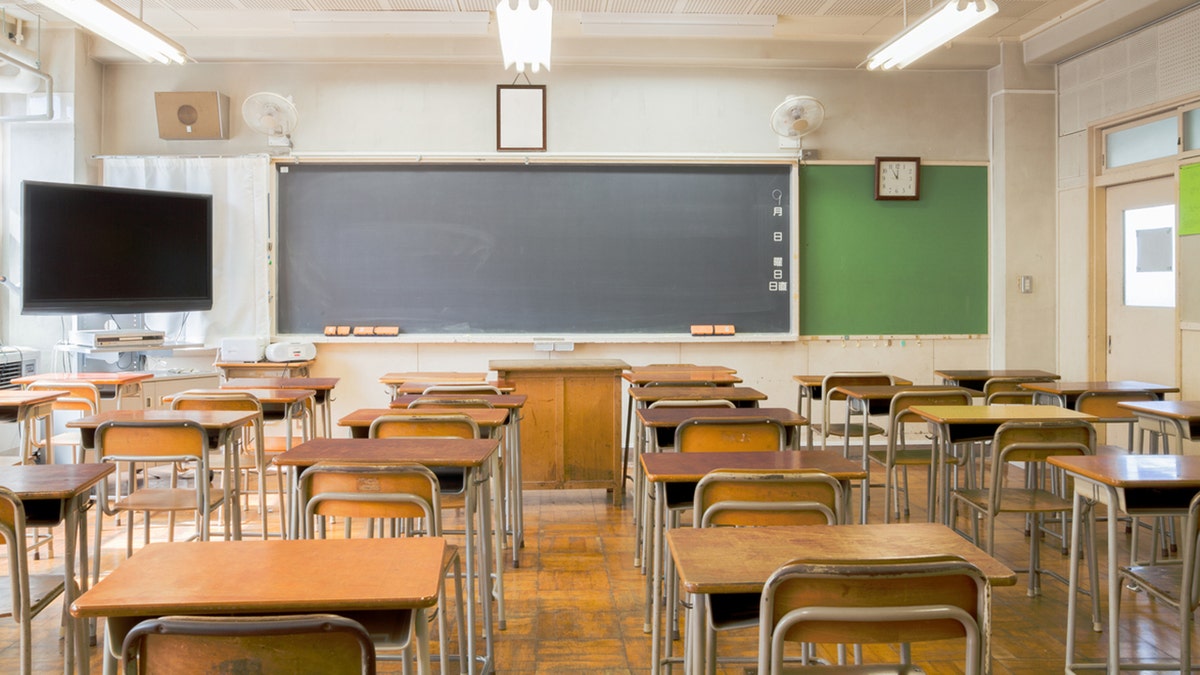 Resource Center's webpage also provides a link to schedule an appointment for these services.
In the portion of the page asking for donations, Resource Center said, "For many LGBTQIA+ folx, the services at the Resource Center are life-saving, whether they need health care or a sense of belonging."
The HFT resource page says the Resource Center is a "trusted leader that empowers the lesbian, gay, bisexual, transgender, and queer/questioning (LGBTQIA+) communities through improving health and wellness, strengthening families and communities, and providing transformative education and advocacy."
HFT launched the Texas is Ready Coalition last year when it took over NTARUPT and the Texas Campaign to Prevent Teen Pregnancy, the coalition's website reads. The groups have criticized Texas' new policy requiring parental opt-in for sex education in public schools.
The Texas State Board of Education adopted new education standards in 2021 to teach students about birth control.
Featured in HFT's education curriculum is the "Pride Guide to STIs," which includes "Tucking 101" and "Binding 101." Transgender students are advised how to hide their penis or breasts to conform to the sexual characteristics of their gender identity.
HFT's resource page for children also provides links to Sex etc., a group that promoted "National Masturbation Month" as a way to "give yourself some love." The group also promotes abortion, has a "Condom Game" webpage and has a "Crash Course in Gender & Gender Identity" that promotes the use of gender transition hormones and surgeries.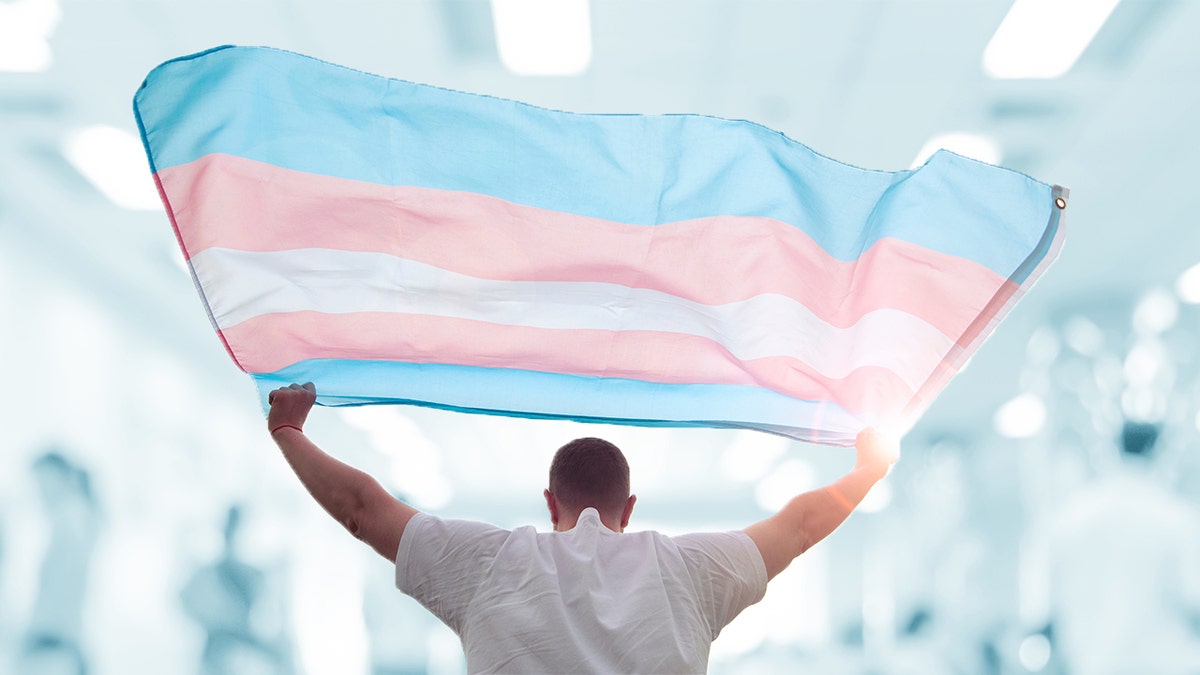 "We study lots of complex things in schools, so why not add gender identity and expression—or at least acknowledge them? This is crucial to helping us understand sexuality and making us aware of this important part of who we are and how we relate to each other," the crash course reads in arguing schools should teach students about gender identity. "It could also go a long way toward helping us all be more accepting of the different ways that people express their genders."
CLICK HERE TO GET THE FOX NEWS APP
Other groups promoting gender transition hormone usage and sex change surgeries, including Power to Decide and Love is Respect, are linked on HFT's resource page for children.
"Healthy Futures has been a leader in curriculum development since its founding in 2006," HFT said in its latest financial report. "Health educators implement puberty education for middle school students and sex education for junior and senior high school students."
The U.S. Department of Health and Human Services gave HFT $5.2 million of taxpayer money from FY 2015 to FY 2020 as a part of its federal Teen Pregnancy Prevention program.