An Army installation in Texas has been struggling to put food on the table for its soldiers for months as the base faces a shortage of cooks to staff its dining facilities.
Fort Cavazos, Texas, previously known as Fort Hood, has struggled to provide its junior enlisted troops with meals for months, with the base only opening two of its 10 major dining facilities for much of the summer and with limited times, according to a report Tuesday from Military.com.
According to the report, the base has faced a shortage of cooks to man the dining facilities around base, with many Army cooks either on deployment or away on field training. Soldiers who depend on the dining facilities to eat have also faced confusing and conflicting opening schedules for the facilities as base officials attempt to move personnel around to staff the food service buildings.
TOP ARMY OFFICIAL BLAMES ANTI-WOKE RHETORIC OF RIGHT FOR SEVERE RECRUITING CRISIS
Some of the dining facilities have only been opened during limited times, forcing some soldiers to drive a long distance across one of the military's largest installations in attempts to get food.
"For months, one [dining facility] was open and was a more than 30-minute drive for my soldiers," a noncommissioned officer who spoke to Military.com anonymously said. "All the soldiers were going to that one. It's unmanageable during the workday."
Many Army cooks have been pulled off the base for a rotation at the National Training Center and for support of a cadet exercise at Fort Knox, Kentucky, further straining the Fort Cavazos facilities, according to the report.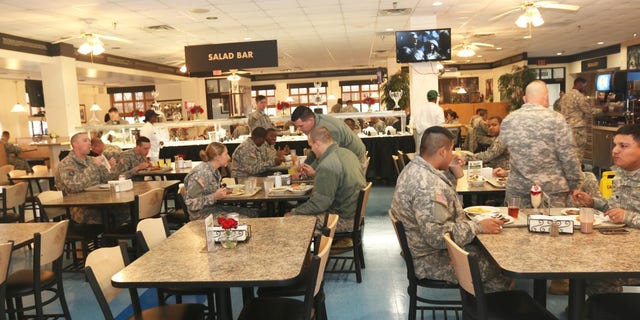 ARMY MISSES RECRUITING GOALS WHILE OTHER BRANCHES FALL BEHIND FOR NEXT YEAR
Making matters more difficult, many junior enlisted soldiers do not have vehicles, and there has been limited shuttle service options available to get those members to the facilities.
Two of the installation's dining facilities have been reopened in the past week, according to the report, potentially providing some relief to soldiers facing packed facilities and logistical hurdles.
The report comes as the military has continued to battle its worst recruiting crisis in over 50 years, with the Army being the branch hardest hit by the shortfall, falling 15,000 recruits short of hitting its goal in fiscal year 2022. While Army leaders, including Army Secretary Christine Wormuth, have expressed optimism that the branch has turned the tide this fiscal year, the branch is still expected to come well short of meeting its goals again ahead of Sept. 30, the last day of fiscal year 2023.
While it is unclear if the cook shortage at Fort Cavazos is related to recruiting issues, Army leaders have made improving dining facilities a key focus raising the quality of life for troops, an issue that could help to alleviate some of the recruiting shortfall.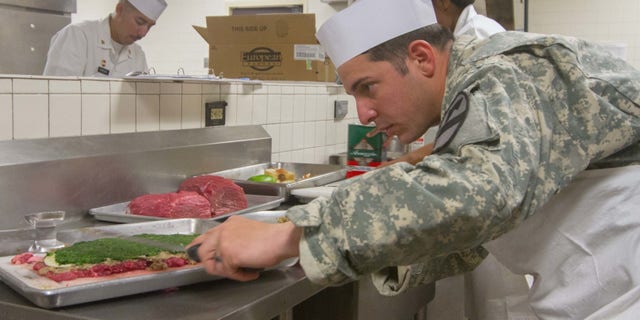 CLICK HERE TO GET THE FOX NEWS APP
For the time being, Army officials are considering a plan to allow soldiers to use meal cards typically used at official dining facilities at on-post military restaurants such as Panera and Qdoba. That idea is currently being piloted at Fort Drum, New York, according to the report.
The Army and Fort Cavazos did not immediately respond to a Fox News request for comment.