Biblical Worldview Series
A new worldview series is planned for Stadium Village Church's education hour. It starts Sunday, April 25, 2021, skips one week, and then continues on May 9th, 16th, and 23rd (4 weeks total).  The first Sunday session will be taught by Kendall Qualls, a former US House candidate in Minnesota's third district.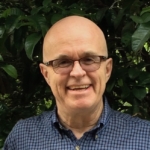 The remaining worldview sessions will be taught by Dr. Bob Osburn of Wilber Force Academy. The last three sessions will be a condensed worldview class and will specifically compare biblical worldview with the postmodern worldview we see taking hold in American culture today.  Dr. Osburn is friends with Scott David Allen, author of "Why Social Justice is not Biblical Justice," and was actually the one who urged him to write the book.  Much of the teaching Dr. Osburn will share is informed by the content of this book.  For more information about Dr. Bob Osburn and Wilberforce Academy, see the link below.
Sunday mornings from 9:30-10:45 on May 9th, 16th, and 23rd.  
http://www.wilberforceacademy.org/
The physical location of all sessions is: Stadium Village Church, 501 SE Oak Street, Minneapolis, 55414
To join these sessions by Zoom go to this link:
https://us02web.zoom.us/j/726595837?pwd=dVlSSHJKTFZlUTRtM1hQbXpsQTlZUT09
Or dial: 312 626 6799 and Meeting ID: 726 595 837 and Passcode: 3300
This Sunday, April 25th, Kendall Qualls, former US House candidate in Minnesota's third district, will begin the series with a talk called, Exposing the Fallacies and Failure of Critical Race Theory for Christians Seeking Social Justice.  Mr. Qualls proposes a biblical way to move forward in this area.
Take Charge Minnesota, https://takechargemn.com,  will build a coalition of community champions, academic professionals, and business leaders to ignite a transformation within the Black community of the Twin Cities by embracing the core principles of America – not rejecting them. These principles are embedded in the belief of hard work, education, faith, family, and free enterprise in the personal pursuit of dreams that can be realized by anyone regardless of race or social standing.